A silver ring that can be fitted with either zircon or samsonite gemstone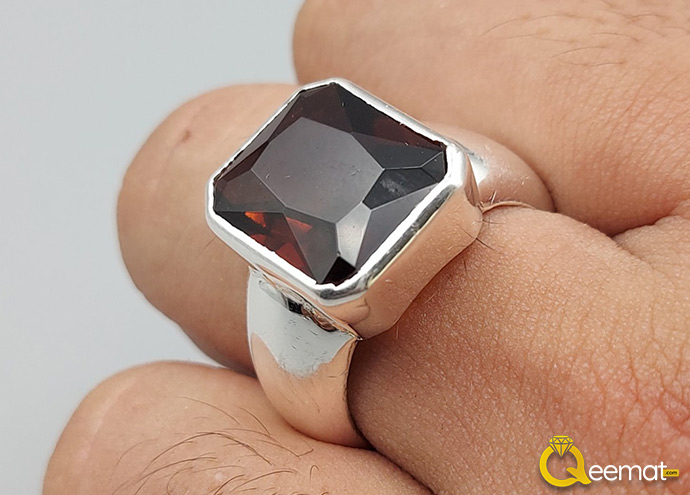 Mounted high in the center, Samsonite looks massive and beautiful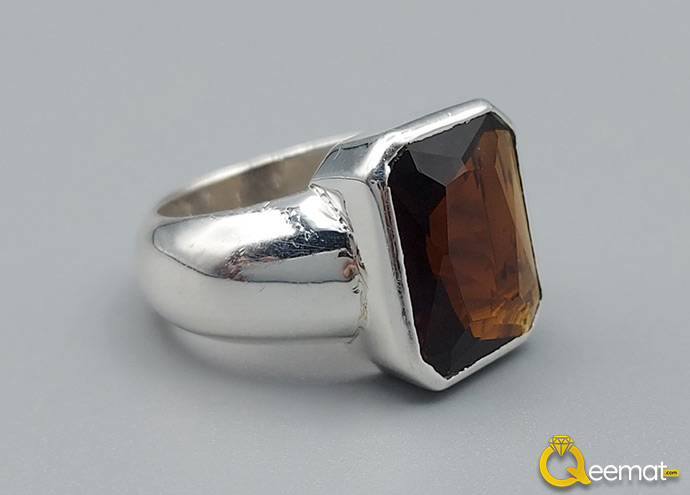 This chandi ring is purely handmade with a simple and plain shank design
The Asscher-cut gemstone is fitted in the center of a rectangle shape container
You can customize this ring with any stone of your choice or star
Among Pakistani people, they prefer a ring settled with an Aqeeq stone since it is considered beneficial. There are many references as well to confirm the importance of this ring in Islam as well. Agate is called Aqeeq , Dur e Najaf is called Dur e Najaf, emerald is known as zamurd , coral is called marjan ، garget is called yaqoot , opal is known as doodhiya . pearl is called moti, sapphire is called neelam , topaz is known as pukhraj, turquoise is called feroza, zircon is called zircon in urdu in pakistan.
Pure gold rings for both women and men are available as well. In addition to rings, you can also buy bracelets, earrings, and complete jewelry sets for events. This range of jewelry does not include silver only, but gold and copper as well. These rings are made by the best rings makers who have experience of years.
This beautiful garnet stone ring for boys is now available in silver or Chandi, made from pure silver. Despite the fact that you will pay a bit more, we have set the prices too low compared to the other markets. Comparing this stone ring to other jewelry articles, it has the longest-lasting shine and the highest quality at the same price.
The stone ring is what Pakistani culture represents the highest rank in the choice of jewelry, regardless of whether the buyer is modern or cultural. Almost every man and woman enjoy wearing such beautiful rings, as well as matching them with their star or sign. As the stone you choose for the ring relates to career, goals, luck, and success, therefore, choice matters a lot.
Each stone has its own listing with information about its availability so that customers can choose the best stone according to their choice.
As well as a large selection of ornaments available for sale, complete jewelry sets can be ordered. Choose the ring you like here and we will handle the rest of the work. You will be satisfied with our service and you will never forget how the ring shines and is polished.