La Fattah Illah Ali La Saiful La Zulfiqar – A beautiful gold pendant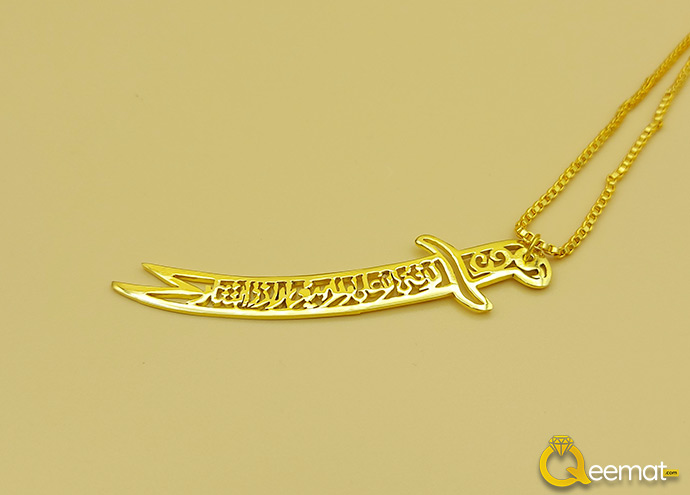 A beautiful Islamic verse to explain the glory of Hazrat Ali A.S
Available in two colors, you can order in two metals as well
Buy this spiritual gift and get delivered on your doorstep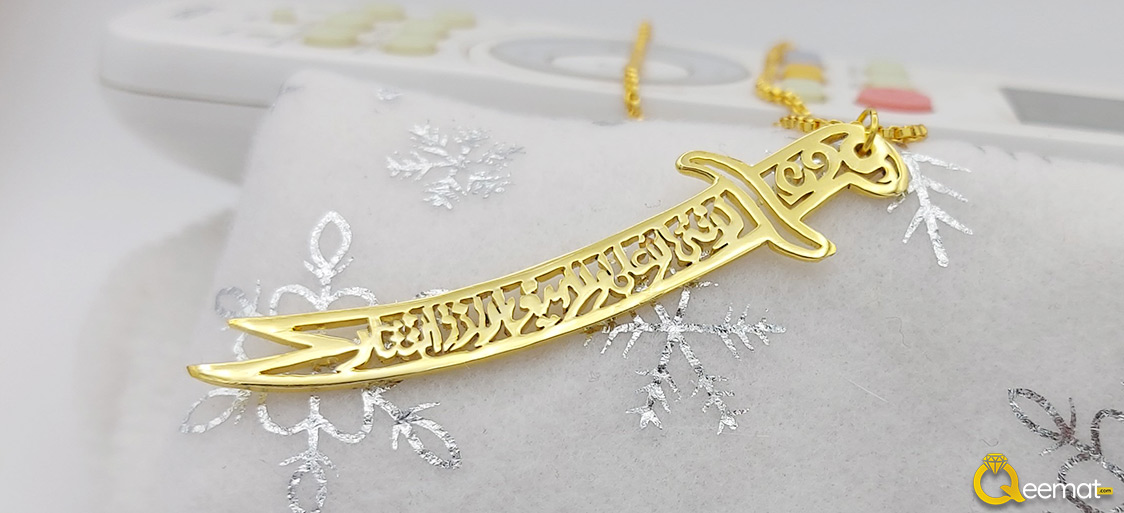 Islamic lockets, pendants, and necklaces are being sold at qeemat.com at very affordable prices. The particular design of the word and the engraved Arabic sentence La Fatta Illa Ali is very famous among Muslims. Pakistani people are especially attached to such education and they honor the words as well. That is why we designed this beautiful ornament with great and love.
Islamic jewelry can also be ordered as a precious gift. What else could be more worthy than this sword with such words? The Arabic calligraphy used in this design is marvelous and is recognized worldwide by Muslims and non-Muslims as well. Muslims and non-Muslims both can order it.
The copper sword in silver can also be manufactured for gold lovers on demand. You can get whatever you want in this design. Besides this necklace, you can order the other Islamic jewelry as well as we have listed the top 2021 designs for Islamic jewelry including the Allah Wala locket, Ya Ali Locket, and the other Islamic name lockets as well. Custom name jewelry is also one of the iconic products we are selling at affordable prices.
Islamic jewelry can be worn at any event or at any ceremony with the proud and beholding the strong spirits in your soul. Islamic lockets and rings are one of our best-selling niches for 2021. Order the one you like the most from the collection and we will deliver it to your door.