A Heavy Duty Silver Kada for Men
The Shine & Purity of 925 Silver
Available in All Sizes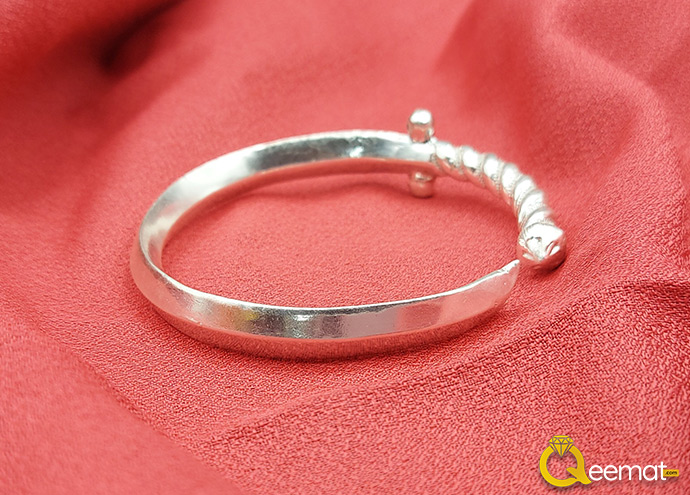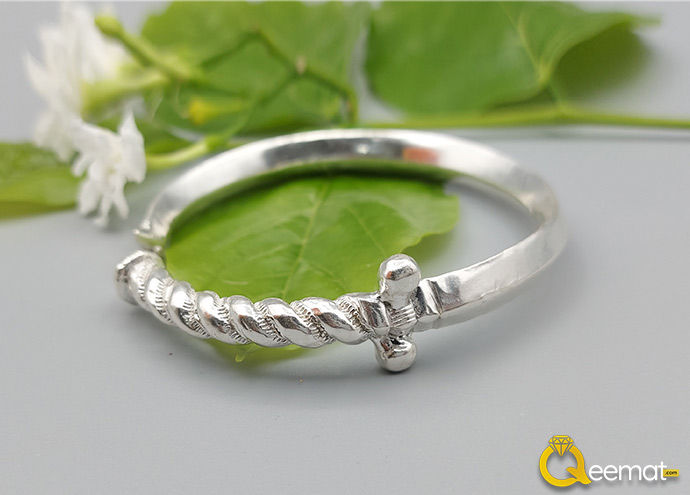 An Exact Resemblance of Zulfiqar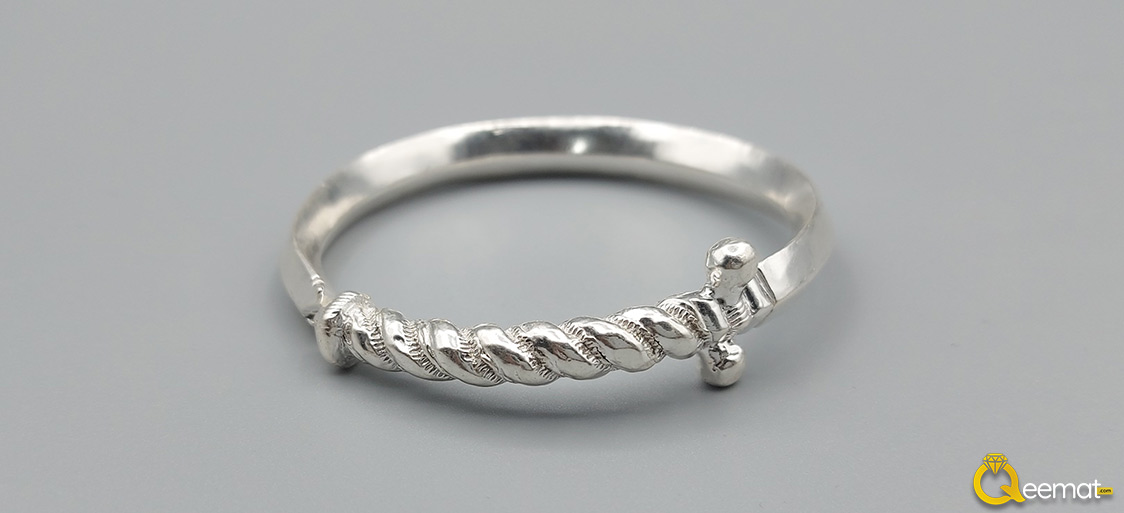 17.5mm Heavyweight Silver Kada in Talwar style (Sword's Style) has been made very carefully. The shine of this Kada is long-lasting and its sides are beautifully molded to shape a different and unique style. This style is specially made for men and women can find their favorite jewelry as well on this website. Muslim men have a great association with such styles as it reminds them of their times and this design is very popular among them in jewelry ornaments.
This bracelet highlights the history of Muslims as well as maintains the looks of Muslim men at celebrations and gatherings. It is not limited to Muslims only. Anyone from any culture from any religion can order it. We have used pure silver in it and adjusted it to a very suitable cost for style lovers. Boys can order this beautiful and shiny bracelet at any time but make sure you are ordering it 3 to 4 days earlier.
It is possible to match whatever you want with a bracelet of 19.6 mm size. To maintain the shine of this stunning bracelet you'll need to pay a little extra attention and care to it. Our products are highly recommended among jewelers and it is an honor to serve Pakistan with the grace of pure gold. We have made it possible to order complete event jewelry sets online in Pakistan.