A sober silver kada with Handmade "Chitrai" design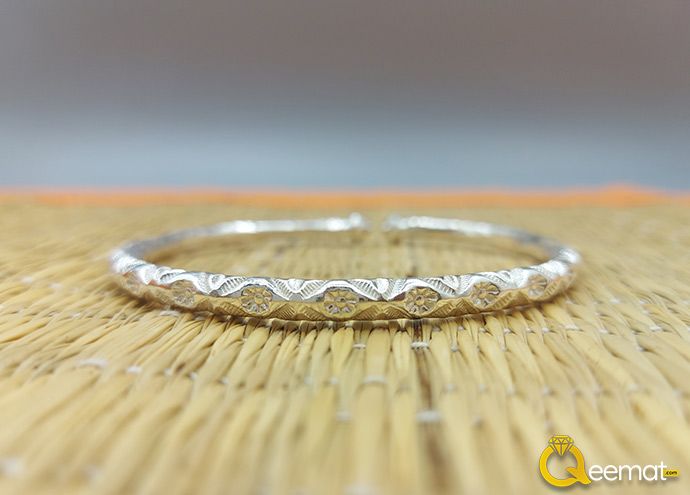 Wear with pride the pure Chandi Kada for men & women alike
The ease to wear and remove 925 Silver Bracelet for men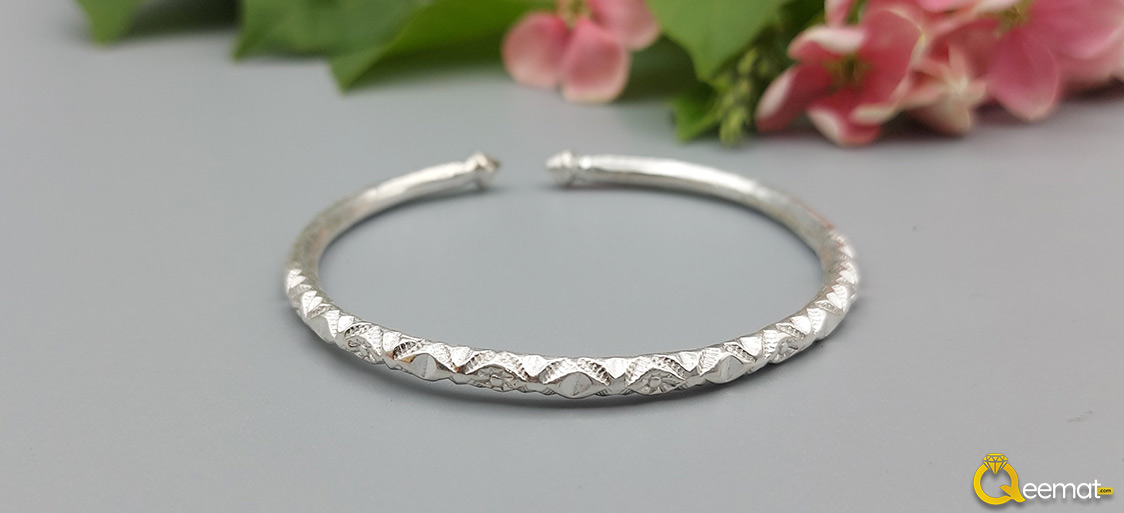 A Kada for Muslims to buy for fashion or religious purposes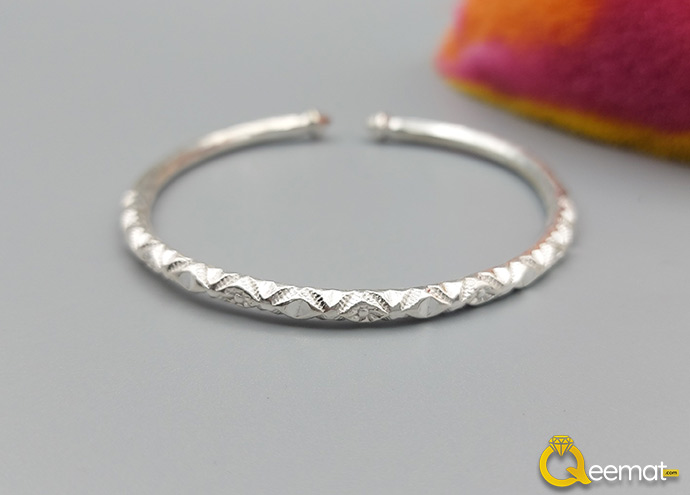 All Three Sizes are available with varying weights accordingly
You can order a Customized Kada of your choice and taste
The brand new 24K Chandi Kada is made in 17.5 grams silver. New chatrai designs silver bracelets are available online at an affordable price for men. These silver bracelets for men are counted in religious jewelry as well. There is a large variety of styles for Silver made bracelets. Manufacturing of these beautiful and attractive bracelets has been completed under the supervision of expert jewelers.
Bracelets for women are also available and can be ordered online in different styles. Among several unique designs, You can get a gemstone bracelet as well as a custom name bracelet from this website. Gemstones can be selected from the given dropdown menu as well. The prices for different gemstones are different.
You can go for a Kada for the gifting purpose as well. Girls wear bracelets with great passion and boys love to wear Silver Kada too. There are the best designs for gifting purposes given here.
Chatrai design is one of the popular designs used for enhancing the beauty of a bracelet. It can be matched easily with your dressing and enhance your looks. There is no objection or weirdness about wearing such magnificent ornaments at events. You can wear them at cultural gatherings as well as at weddings, parties and other gatherings. Buy a unique and stylish Kada made in pure silver from this website.