Agate is a semi-precious yet the most loved and used stone for men's rings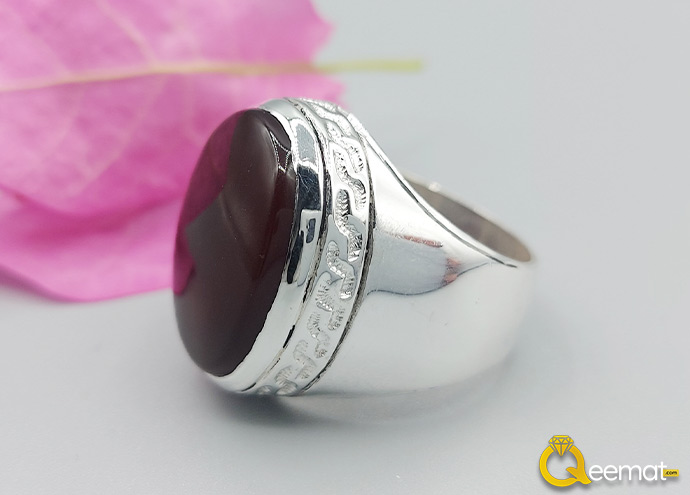 Hakik stone is a symbol of religious depth and affiliation of the Muslims
Since the dawn of Islamic history, Aqeeq is recommended by many religious ulemas
Pure Chandi or sterling silver is used by Qeemat.com to make this wonderful ring
Dark red or chocolate color agate with lustrous table is taken as an amulet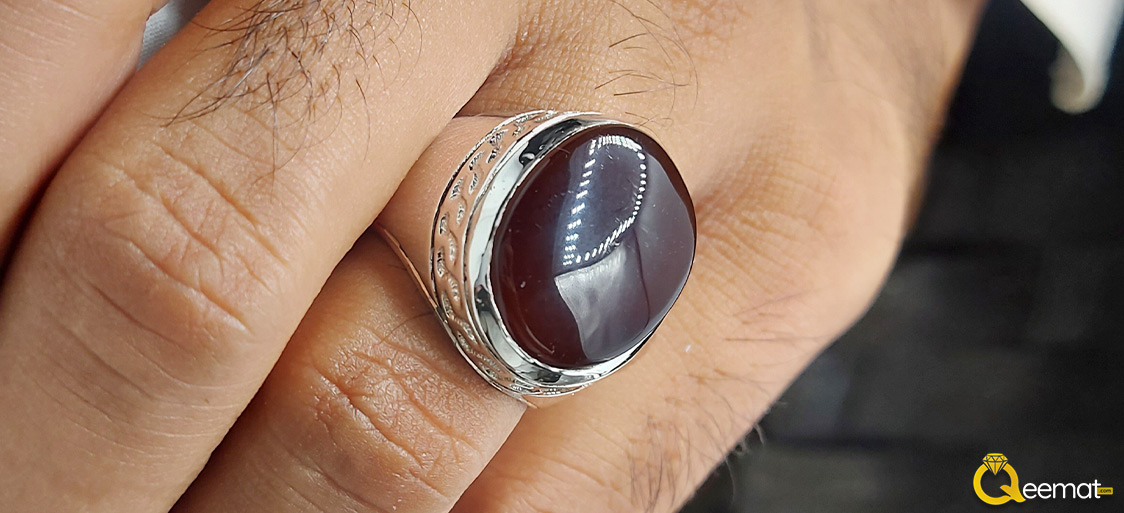 This Red Aqeeq is available now in a beautiful design. We at Qeemat.com provide you with real gemstone rings with high-quality chandi metal. The ring has beautiful curves around the sides and was designed by our expert designers.
Mostly, gemstones are chosen due to purity, but also for the details based on horoscopes and fates. You can choose the gemstone you want from the given dropdown menu.
We have focused on several designs and standards, and we are providing rings at affordable prices. Likewise, you can ask for a particular design when ordering a Silver (Chandi) Ring.
Whether you're looking for a simple ring or a complex one, we meet all of your requirements. Additionally, you can order personalized rings and bracelets. As well as jewelry for the woman, there is a wide variety available for men also.
Among Pakistani people, they prefer a ring settled with an Aqeeq stone since it is considered beneficial. There are many references as well to confirm the importance of this ring in Islam as well. Agate is called Aqeeq , Dur e Najaf is called Dur e Najaf, emerald is known as zamurd , garget is called yaqoot , opal is known as doodhiya . pearl is called moti, sapphire is called neelam , topaz is known as pukhraj, turquoise is called feroza, zircon is called zircon in urdu in pakistan.