A clean men's bracelet in a free and smart gif pack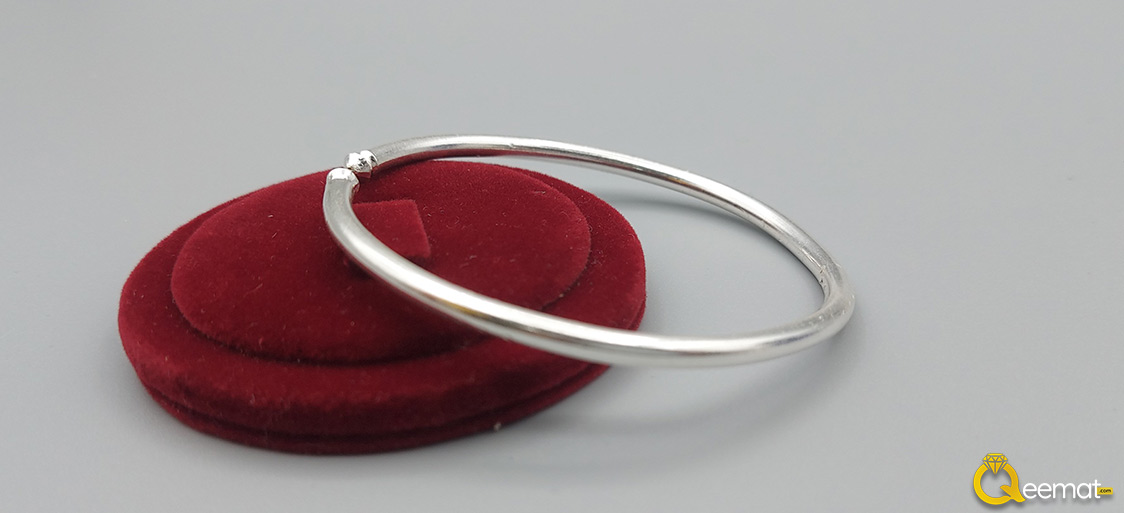 The plain and the simplest silver bracelet for all
Made of 925 Sterling Silver with wonderful shinning
Designed for any sex, male or female having a religious liking
Can be worn as a fashion ornament at parties
To order in solid 21 carat gold, contact us through our contact page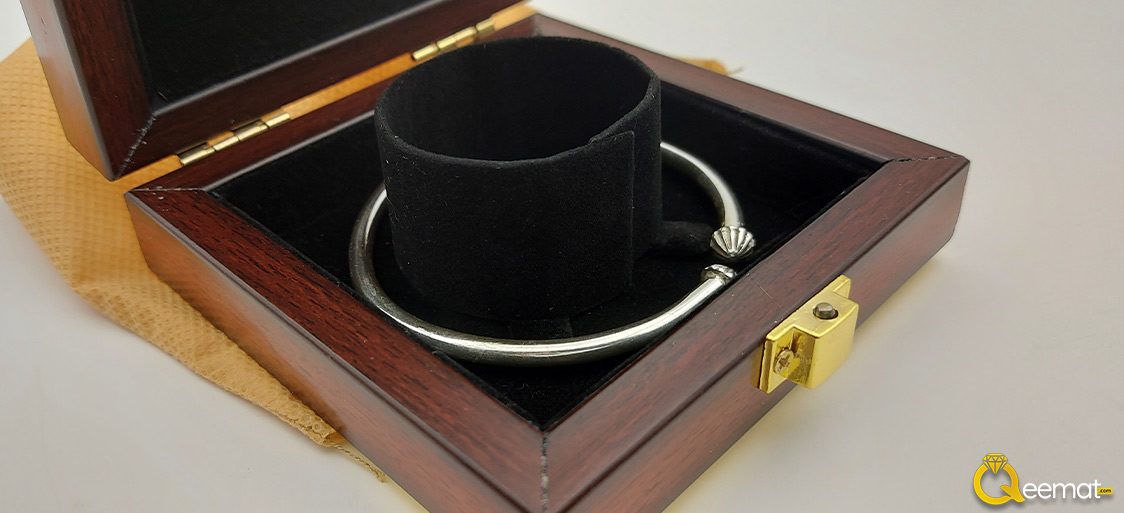 Order this beautiful, simple, and plain Silver bracelet (Kada) design, very easily from this website. The beautiful design is made of 17.5 grams of pure silver. This bracelet is made for men but women can also order bracelets for themselves by clicking on the bracelets and then selecting from Islamic For Women.
The size of this Kada is 19.6mm and we manufacture jewelry on-demand as well. Make sure the information or details you have provided is authentic and finalized as there are almost no chances for resizing once the bracelet is manufactured. The manufacturing of these chandi Kada have been manufactured in the presence of very expert jewelers and its shine is long-lasting as compared with the normal bracelets.
There is no restriction on wearing the beautiful chandi Kada at different events, parties, celebrations, or on other occasions. Among many other famous designs, we have selected the best one for you. This Chandi Kada fits with almost every color of the dress and makes you more beautiful and attractive as well.
Chandi and gemstone bracelets are considered one of the precious gifts when it comes to gifting. You can choose a beautiful design for your beloved one. Jewelry has always been considered a precious gift from the old times and bracelets work very best in this regard. Order a new chandi Kada for yourself or for your beloved one now from this website.