Simple name necklace design for men
Order in copper or silver metal as per your budget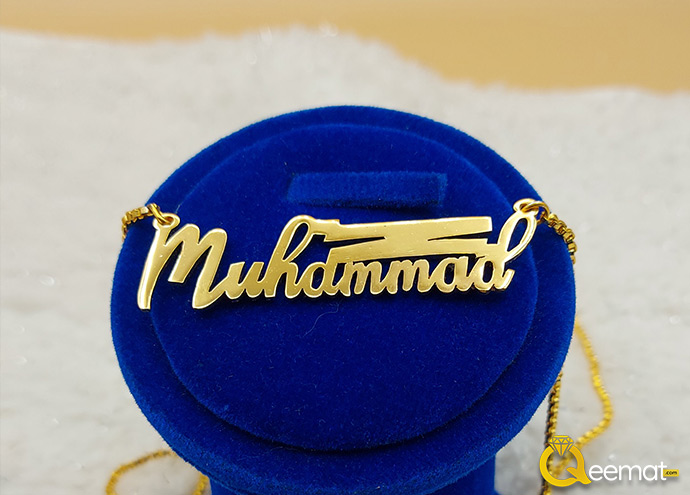 Get delivery at your doorstep throughout the world
Available in two colors Gold or Silver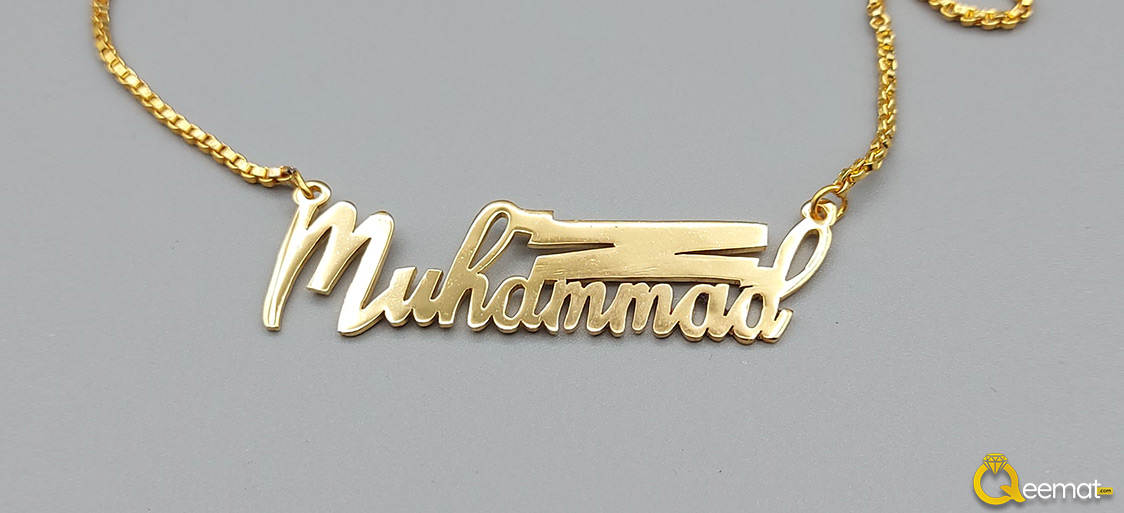 Order a custom name pendant in this Muhammad pendant design. You can order it for your name or your beloved name as well in 24K gold plated. The pendant is available in pure silver (Chandi) as well. We are offering this beautifully custom-name jewelry at a very affordable price.
The font is highly recognized and trending as well. The shine of this pendant is impressive and it is very light to wear at important and rare events. This pendant still feels very light and comfortable during use, even though it is made of pure copper and is 24K gold plated according to its requirements.
Each link of the chain of this pendant is polished and made with great care under the supervision of an expert jeweler. The product can be ordered for gifting or to use casually. As people love their names, so making custom-name jewelry is one of our favorite things to do.
There are custom name bracelets, rings, and gemstone rings as well. You can select your favorite one and order it online. There is Islamic jewelry as well given in the collection to connect people with their firm beliefs. Order what you want from Islamic jewelry, or even the event jewelry.
Dual heart shape necklace with a dual name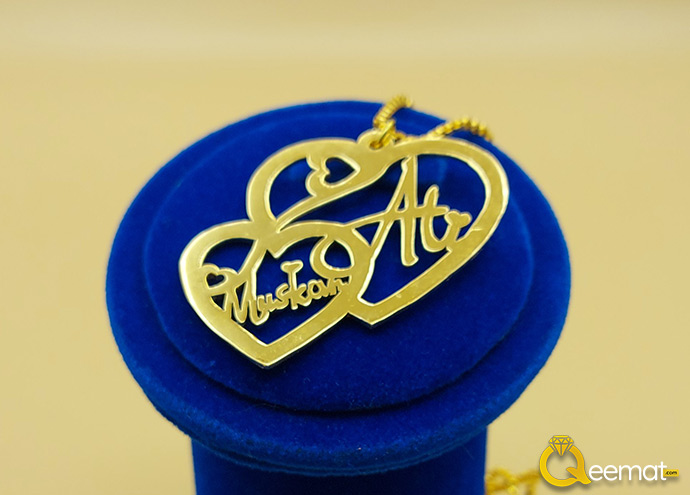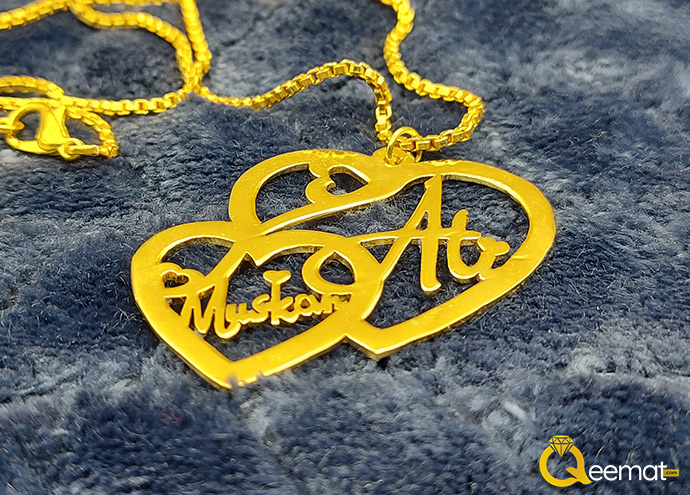 Ideally built for couples who like to express their emotions
Can be ordered in either copper or silver metal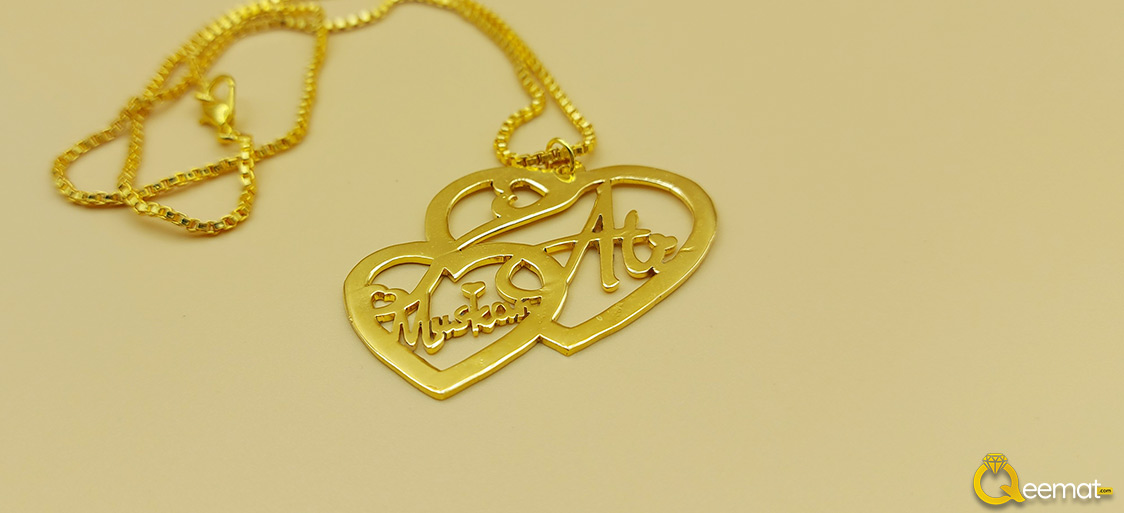 Heart shape necklace with your custom name like the given Ali Muskan pendant style can be ordered online at an affordable price on our website. The shown necklace is gold plated and you can order it in pure gold (23K to 21K gold) as well as in pure silver. There are several fonts and styles that you can choose for your name jewelry here.
The shine of this pendant is remarkable and long-lasting. The polishing and molding of the material have been done very carefully under the supervision of expert jewelers. Name on jewelry is loved by almost every person in Pakistan and there is no hesitation in wearing this type of ornament at celebrations, weddings, birthday parties, festivals, and rare events.
We welcome different names and fonts for name jewelry and serve our customers with other name jewelry such as custom name rings, custom name bracelets, custom name pendants in different shapes and styles. There is a unique and vast collection of ornaments you would like to choose from qeemat.com and all are offered at an affordable price.
For gift-giving purposes, girls and boys both are given the styles to choose from in the given collection. Name is what, everyone loves to see, hear, and touch to feel good, pleasurable, and ecstatic. That is why name jewelry is getting very popular among valuable gifts. You can buy it as a birthday gift, wedding gift, or for any rare festival.