Allah Locket in Golden Color – Buy this sacred and divine locket with a chain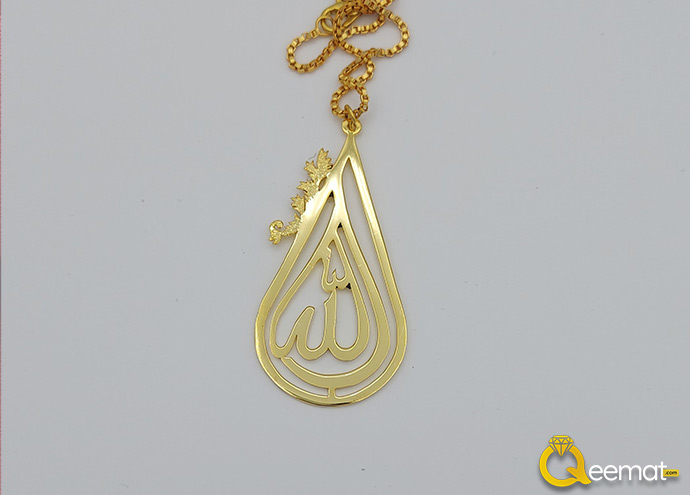 An Islamic Gift – Bring mercy and peace in your life by wearing Allah locket
Order in Silver or Copper – Chandi or copper can be selected as a metal of your choice while buying it
Both Colors are Available – Either order in gold plated golden or silver plated silver color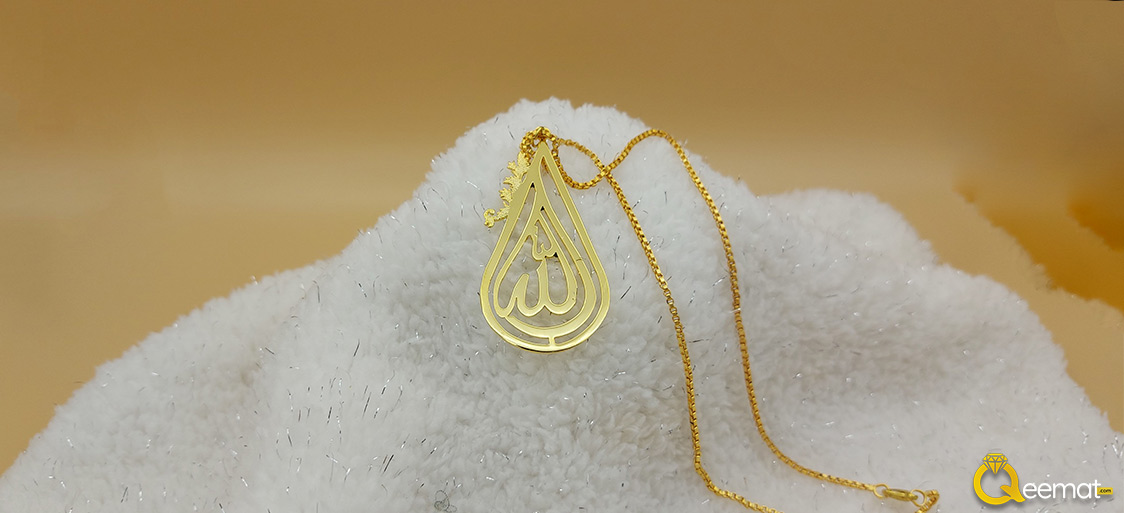 Ya Allah locket or the Allah Wala locket is a very beautiful design in Islamic jewelry and it is one of the top-selling ornaments among religious jewelry across Pakistan and also in other Muslim and non-Muslim countries.
Man and woman both can order it as there is no need to get worried about putting this religious and Islamic pendant around your neck. You can have religious rings, and bracelets as well. In the collection of gold jewelry, this ornament is still on the top. You and your perspective are welcome here. On-demand jewelry is also manufactured.
The following given design is artificial jewelry but you can order the pure gold-plated and the 24K pure gold Ya Allah locket also. Muslims wear it with love and we have created it with respect. So the beautiful combination of faith, honor, love, and spirits is read for you. Islamic jewelry can be one of the best gifts but we recommend you to gift the same design in pure 24K gold to your friends, mother, father, or to any relative you consider the best.
The name of Allah in the form of a locket or ring is also considered a source of having blessings and positive vibes in your life. In most cases, people order this locket online to reduce their tensions, problems and to have a better psychological effect. There is no doubt name Allah Almighty is powerful and it has effects as well but always remember that only Allah knows the meaning of the tension or the problems you are dealing with in your life. Order your Allah Wala locket online on Qeemat.com.