Select Any of Three Size with Different Weight According To Wrist Size
Thick Patti Style Kada Made of Pure 925 Sterling Silver or Pure Chandi
Exclusively Handmade Product for Men Designed by Qeemat.com Experts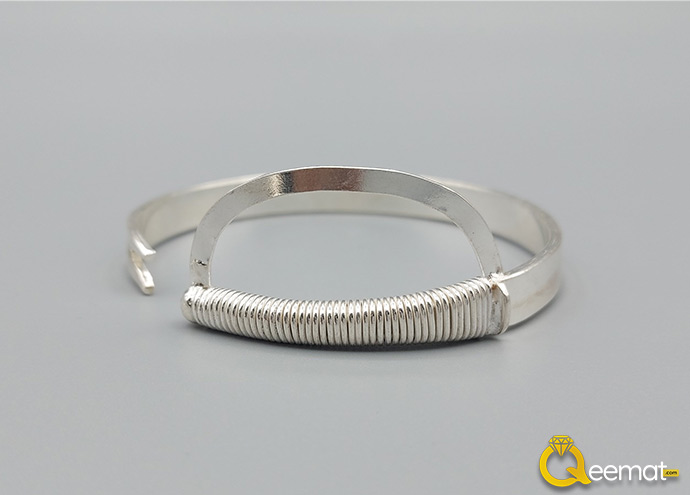 Simple Kada Whose Simplicity Speaks Volumes About Its Beauty
A Pure Zulfiqar Style Bracelet Inspired by The Sword of Hazrat Ali (A.S)
Sword-shaped or plain bracelet in talwar style is made of 17.5 grams of pure silver and is available online at a reasonable price on this website. This elegant and superbly designed bracelet is 19.6mm, and you can buy other gemstone bracelets and bracelets like Chitrai Kada made in pure silver and 23K-21K gold.
Women can order their favorite jewelry in pure silver and gold here. A large variety of ornaments and complete jewelry sets are available here that help you get a glossy look at events and gatherings.
Men are associated with their culture and the talwar style is specially made for men to feel more worthy. For women, there is a large selection of jewelry available on this website. Moreover, women can order this as well to gift it to their beloved ones.
The manufacturing of these beautiful sword-shaped bracelets can be seen in the picture as well. The hard work of the expert jewelers is in front of you and you will not miss the quality of the design and silver provided in this ornament.