Buy a single-bar artificial bracelet with an icon of a heart in the middle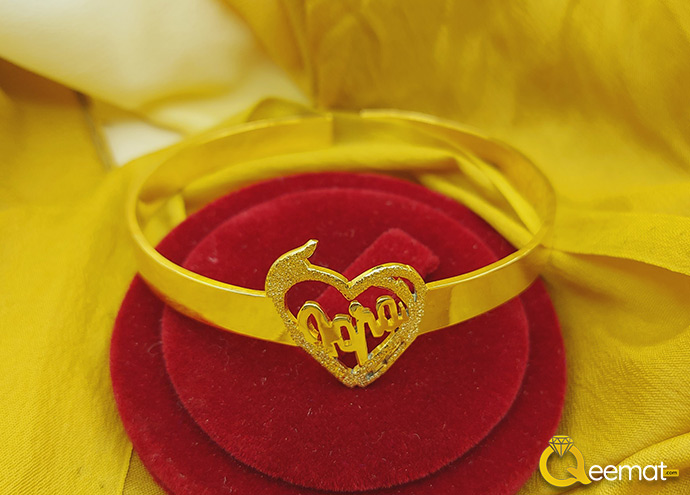 The heart contains a custom name as a sign of love and affection
Available in two metals (Silver & Brass), you can buy either in silver or gold color as well

Qeemat.com offers new bracelet designs for girls and it is easier to buy a bracelet made of pure gold or silver. Additionally, you can purchase pure silver bracelets made of 21K and pure gold bracelets made of 24K.
Our priority is your choice, so all of these designs can be molded and modified according to your preferences. Therefore, never hesitate to order even if you want some changes made to the given designs.
Among other things, as part of Pakistani culture and tradition, event jewelry is offered at an affordable price. Depending on the event, festival, gathering, or ceremony, you may choose according to your needs. We believe our styles are of high quality and that they will meet your expectations.
Our jewelry is complete with all the accessories that you need for your event. We can assist you in planning your event as well. We at Qeemat.com provide you with the best experience, as well as help you to reach new levels of design.