A custom alphabet bracelet design – order in golden or silver color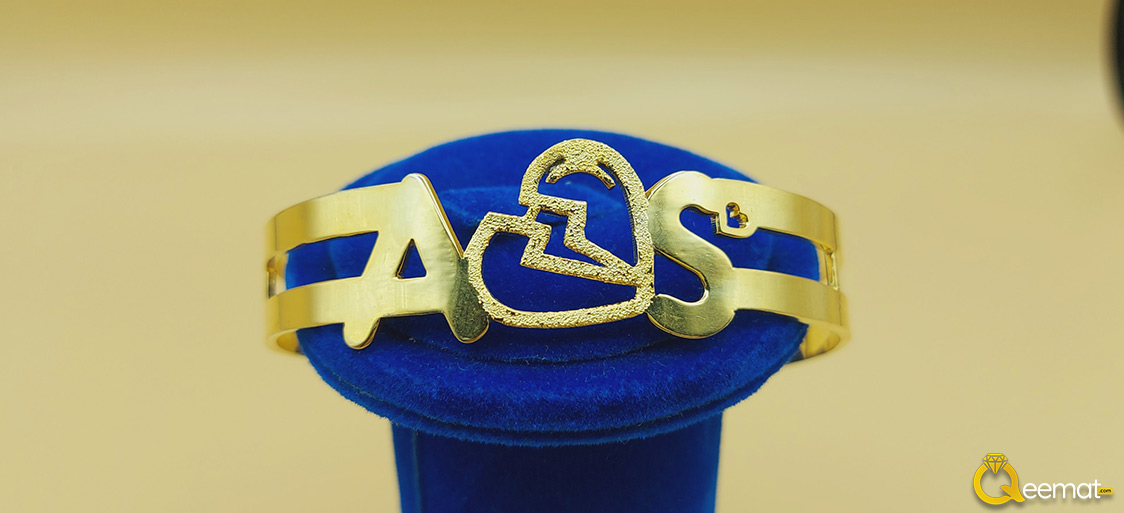 Glowing with the shine of gold plating, you can order in any of two metals (sterling silver or brass)
A prime gift for couples to express their love for each other
Using qeemat.com (A Pakistani website), you can easily order alphabet bracelets online. The prices for these bracelets vary depending on the materials. Copper is the cheapest but it is still a standard one due to its design. Pure silver and a pure gold version of this design are also available.
Additionally, you can order customized studs, earrings, necklaces, and rings engraved with your names. We are also in high demand for gemstone jewelry and we offer a wide variety of stones for you to choose from.
Other jewelry articles can also be ordered online. All types of jewelry are available here, whether it is jewelry for parties or accessories for events. We have provided a collection of gold and silver jewelry articles for you to browse through to find your favorite and latest jewelry articles.
You will find very popular and new jewelry designs here to select the best one. Besides suiting your taste, the designs also provide you with a fresh aroma of fashion. Order your favorite design and get the best of what you are looking for. The manufacturing process of these beautiful articles has been done under the keen observation of expert jewelers.