Artificial custom name earring design for girls
Handmade name earrings that can be made in Gold or Silver color
Can be made in Chandi or Silver and Copper metal to give it as a gift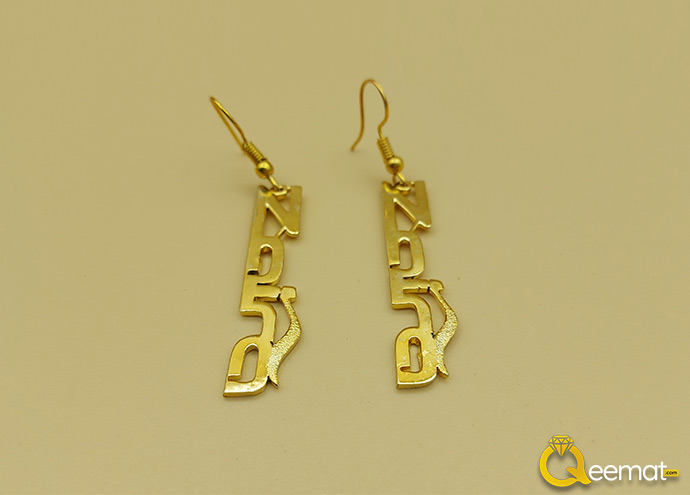 In recent years, party wear rings and customized name earrings have become extremely popular. The design of your earrings can be anything you like. You can also have your name engraved into them. As well as offering trendy, new bracelets, necklaces, and rings, Qeemat.com provides you with trendy new styles of jewelry as well.
Several gold or silver designs are available for order. The jewelry we manufacture is of the highest quality and can be found in online stores. We guarantee our quality and the standard of design so that even long-term users of the Chandi or silver will be satisfied with our work. Apart from this, you can choose your design yourself, or simply suggest your desired design, and we'll turn your concept into a reality.
We have set the prices according to the customer's range for the rings and earrings because the price factor is not that high. We have prices for items of your choosing, jewelry sets, events, gatherings, festivals, and other programs. Therefore, do not worry about the price and order your favorite item today. Historically, jewelry has been an eye-catching item.
Moreover, the same design is also available for gift giving. It will be helpful if you are linked with other people and you wish to celebrate the best thing together.