MashaAllah Pendant – Wear a pendant of a verse that means "Power of Allah"
Wear MashaAllah Golden Pendant – This pendant is gold plated and glowing like stars
Copper or Sterling Silver – Choose either copper or Chandi for this Islamic necklace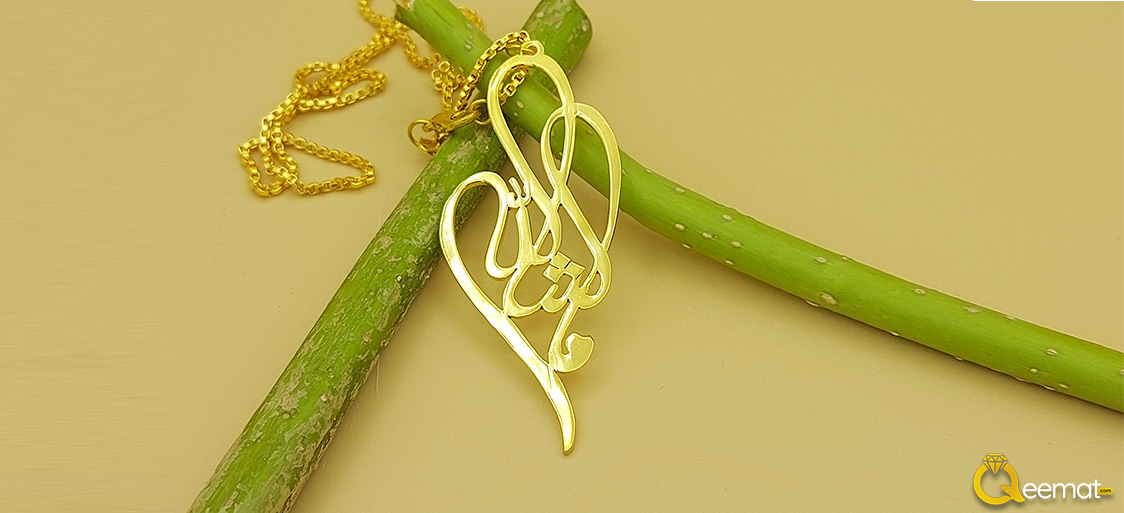 Ornaments made of Silver or Gold are assets of our life. The attraction of jewelry items has been observed over centuries. Humans and their desire to wear Silver (Chaandi) or Gold is not something new or something surprising. You can order this pendant in Gold or Silver as well.
Keeping the above fact in view we are presenting the best designs of jewelry. Calligraphy used in these ornaments belongs to the Arabic text which is highly respected among Muslims around the world.
"Mashallah" is an Arabic word that signifies that one will get whatever Allah Almighty wishes to grant him/her. That is why a believer loves to wear this to have the support of Allah Almighty in his/her difficult times.
We are giving promising quality to our customers. We made this necklace under the supervision of expert jewelers to match the high-quality standards you are looking for yourself.
The wearing of this Mashallah locket is seen as a sort of blessing for the wearer in religious ceremonies and it serves as a Muslim's amulet word as well. Suppose you are here to choose a beautiful gift for your beloved one, ask yourself that what else can be best other than this soulful ornamentation.
When it comes to gifting, we have 18K Gold (Pure Gold) pendants for our customers and this results in strengthening their bond efficiently. Aside from gifting, jewelry lovers tend to shop for complete jewelry sets matching their wardrobe for a particular event. Therefore, to meet the demand of costomers who enjoy wearing jewelry, we are offering complete sets in 21K-Gold (Pure Gold) and Silver (Chandi) as well.