A desi bracelet design for women with 9 magnificent white zircon stones
Buy the silver bracelet made of pure silver and a blue gemstone in the center
Guaranteed metal quality is ensured to make this 925 sterling silver bracelet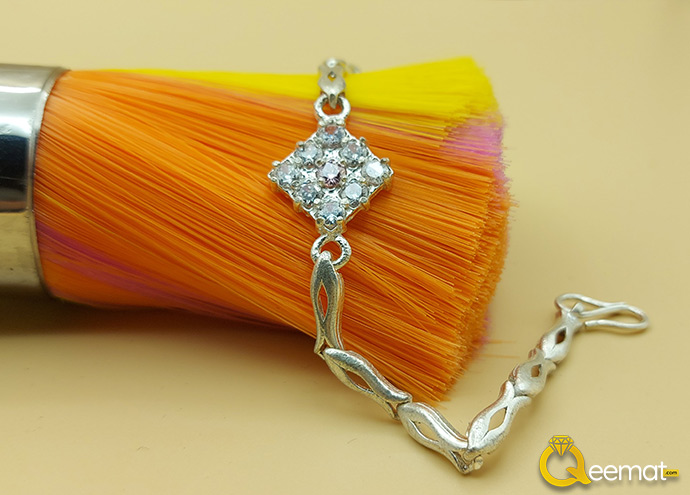 Women, men, and children can all order bracelets for themselves from qeemat.com online. Pakistani culture is deeply associated with bracelets and that is why the following giving 3 styles of silver bracelets are specially manufactured for girls.
We are offering the bracelets in pure gold and in goldplated forms as well. It is your choice and your decision that will allow you to choose a specific design for yourself. Prices as compared to the other Paksitnai markets are low here. Jewelry is what you wear to look more gorgeous and more attractive in a gathering and this thing makes you distinguish in a gathering.
Besides these bracelets, women and girls can order their favorite jewelry online and boys can order jewelry for gifts as well. Gemstone rings are available for men and boys as well. These rings are made stunning with real gems in them. Necklaces and rings with unique designs are given here to give you the freedom of selecting the one you like or love the most.
We at qeemat.com assist you in wearing the best to be the best at an event or a gathering. Festivals, weddings, celebrations, and parties are almost incomplete without jewelry.