ASUS Tablet PC Prices in Pakistan
ASUS Tablet PC Prices in Pakistan

Company :

ASUS

Product Type :

Tablet

Screen Size :

7.0 Inches-10.1 Inches

Price In Pakistan :

Rs. 24,700 to Rs. 77,000

Camera :

0.3MP/1.2MP/5MP/8MP, Autofocus

Operating System :

Android and Windows

Colors :

Black, Gray, White

Memory :

8GB/16GB/32GB/64GB, 1GB RAM

Body Type :

Touchscreen

Display :

IPS+Super LCD Capacitive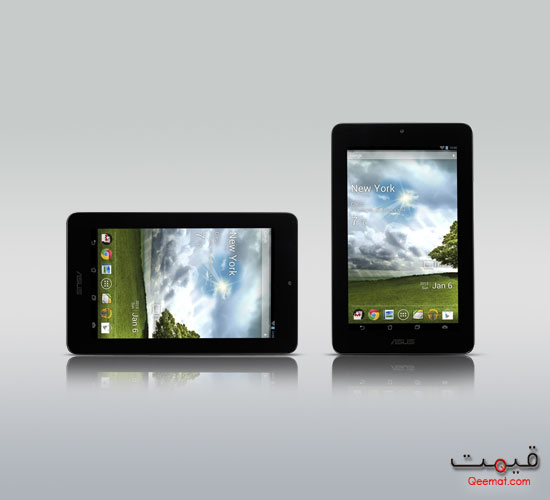 Prices
Rs. 15,000 approx. (Pak Rupee)
ASUS Memo Pad ME172V Features
7.0 inches LED-backlit LCD, capacitive touchscreen
370 g Weight
8GB Storage, 1GB RAM, microSD, up to 32 GB
Wi-Fi 802.11 b/g/n
Android OS, v4.1 (Jelly Bean)
1 GHz Processor
1 MP Camera
Available in Sugar White, Titanium Gray and Cherry Pink Colors
MP4/H.264 player and MP3/WAV/eAAC+/WMA player
Internet Features: Google Search, Maps, Gmail, YouTube, Calendar, Google Talk, Picasa
Non-removable Li-Po 4270 mAh battery (16 Wh)
7 Hours Battery Timing
Prices
Rs. 24,700 (Pak Rupee)
ASUS Google Nexus 7 8GB Features
7.0 inches LED-backlit IPS LCD capacitive touchscreen
340 g Weight
8GB Storage, 1GB RAM
Wi-Fi 802.11 b/g/n
Android OS, v4.1 (Jelly Bean)
Quad-core 1.2 GHz Cortex-A9 Processor
1.2 MP Front Camera
MP4/H.264 player and MP3/WAV/eAAC+/WMA player
Internet Features: Google Search, Maps, Gmail, YouTube, Calendar, Google Talk, Picasa integration
Standard battery, Li-Ion 4325 mAh
9.5 Hours Battery Timing
Prices
Rs. 27,000 (Pak Rupee)
ASUS Google Nexus 7 16GB Features
7.0 inches LED-backlit IPS LCD capacitive touchscreen
340 g Weight
16GB Storage, 1GB RAM
Wi-Fi 802.11 b/g/n
Android OS, v4.1 (Jelly Bean)
Quad-core 1.2 GHz Cortex-A9 Processor
1.2 MP Front Camera
MP4/H.264 player and MP3/WAV/eAAC+/WMA player
Internet Features: Google Search, Maps, Gmail, YouTube, Calendar, Google Talk, Picasa integration
Standard battery, Li-Ion 4325 mAh
9.5 Hours Battery Timing
Prices
Rs. 33,000 (Pak Rupee)
ASUS Google Nexus 7 32GB Features
7.0 inches LED-backlit IPS LCD capacitive touchscreen
340 g Weight
32GB Storage, 1GB RAM
Wi-Fi 802.11 b/g/n
Android OS, v4.1 (Jelly Bean)
Quad-core 1.2 GHz Cortex-A9 Processor
1.2 MP Front Camera
MP4/H.264 player and MP3/WAV/eAAC+/WMA player
Internet Features: Google Search, Maps, Gmail, YouTube, Calendar, Google Talk, Picasa integration
Standard battery, Li-Ion 4325 mAh
9.5 Hours Battery Timing
Model
Transformer Pad TF300
Prices
Rs. 43,000 (Pak Rupee)
ASUS Transformer Pad TF300 Features
10.1 inches LED-backlit IPS LCD capacitive touchscreen
635 g Weight
32GB Storage, 1GB RAM
Wi-Fi 802.11 b/g/n, Bluetooth V 3.0
Android 4.0 Ice Cream Sandwich (ICS)
NVIDIA Tegra 3 T30L Quad-Core 1.2Ghz Processor
8MP, autofocus rear and 1.2 MP front Camera
MP3/WAV/WMA/AAC player and MP4/H.264/H.263 player
Standard battery, Li-Po (22Wh)
10 Hours Battery Timing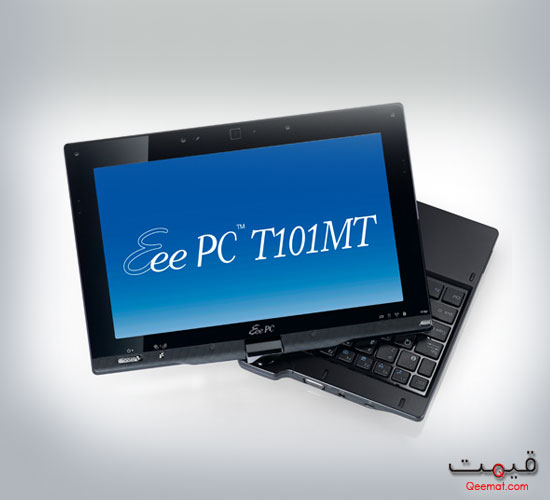 Prices
Rs. 38,500 (Pak Rupee)
ASUS Eee PC T101MT Features
10.1 Inches LED Backlight WSVGA (1024×600) Resistive Touch Panel Screen
1.3Kg Weight
160GB Hard Disk, 1GB RAM
WLAN 802.11 a/b/g/n, Bluetooth, Built-in Graphics
Windows 7 Starter
Intel Atom N450 Processor, 1.66 GHz
0.3MP Camera
6 Cells, 5Wh Slim and Eco-friendly Li-polymer Battery
6.5 Hours Battery Timing
Model
Eee Pad Transformer TF101
Prices
Rs. 47,000 (Pak Rupee)
ASUS Eee Pad Transformer TF101 Features
10.1 inches LED-backlit IPS LCD capacitive touchscreen
680 g Weight
16GB Storage, 1GB RAM
WLAN 802.11 b/g/n
Android OS, v3.2 (Honeycomb)
Dual-core 1 GHz Cortex-A9 Processor
5MP Rear and 1.2 MP Front Camera
MP3/MP4 player
Other Features: Polaris Office 3.0 editor (Word, Excel, PowerPoint; PDF viewer)
24.4Wh Li-Polymer Battery
9.5 Hours Battery Timing
Model
Eee Pad Transformer Prime TF201
Prices
Rs. 55,000 (Pak Rupee)
ASUS Transformer Prime TF201 32GB Features
10.1 inches Super IPS+ LCD capacitive touchscreen
586 g Weight
32GB Storage, 1GB RAM
microSD, up to 32GB
Wi-Fi 802.11 b/g/n
Android OS, v4.1 (Jelly Bean)
Quad-core 1.2 GHz Cortex-A9 Processor
8 MP, 3264×2448 pixels, autofocus Rear Camera with LED flash
1.2MP Front Camera
MP3/WAV/WMA/AAC player and MP4/H.264/H.263 player
Standard battery, Li-Po (25Wh)
12 Hours Battery Timing
Model
Eee Pad Transformer Prime TF201
Prices
Rs. 77,000 (Pak Rupee)
ASUS Transformer Prime TF201 64GB Features
10.1 inches Super IPS+ LCD capacitive touchscreen
586 g Weight
64GB Storage, 1GB RAM
microSD, up to 32GB
Wi-Fi 802.11 b/g/n
Android OS, v4.1 (Jelly Bean)
Quad-core 1.2 GHz Cortex-A9 Processor
8 MP, 3264×2448 pixels, autofocus Rear Camera with LED flash
1.2MP Front Camera
MP3/WAV/WMA/AAC player and MP4/H.264/H.263 player
Standard battery, Li-Po (25Wh)
12 Hours Battery Timing
Model
Transformer Pad Infinity 700
Prices
Rs. 53,000 (Pak Rupee)
Asus Infinity TF700T 32GB Features
10.1 inches Super IPS+ LCD, capacitive touchscreen
598 g Weight
32GB Storage, 1GB RAM
microSD, up to 32 GB
Wi-Fi 802.11 b/g/n, Wi-Fi Direct, Wi-Fi hotspot
Android OS, v4.0 (Ice Cream Sandwich)
Quad-core 1.6 GHz Cortex-A9 Processor
8 MP, 3264×2448 pixels, autofocus Rear Camera with LED flash
2MP Front Camera
MP3/WAV/WMA/AAC player and MP4/H.264/H.263 player
Internet Features: Google Search, Maps, Gmail, YouTube, Calendar, Google Talk, Picasa integration
Standard battery, Li-Po (25Wh)
9.5 Hours Battery Timing
Model
Transformer Pad Infinity 700
Prices
Rs. 69,000 (Pak Rupee)
Asus Infinity TF700T 64GB Features
10.1 inches Super IPS+ LCD, capacitive touchscreen
598 g Weight
64GB Storage, 1GB RAM
microSD, up to 32 GB
Wi-Fi 802.11 b/g/n, Wi-Fi Direct, Wi-Fi hotspot
Android OS, v4.0 (Ice Cream Sandwich)
Quad-core 1.6 GHz Cortex-A9 Processor
8 MP, 3264×2448 pixels, autofocus Rear Camera with LED flash
2MP Front Camera
MP3/WAV/WMA/AAC player and MP4/H.264/H.263 player
Internet Features: Google Search, Maps, Gmail, YouTube, Calendar, Google Talk, Picasa integration
Standard battery, Li-Po (25Wh)
9.5 Hours Battery Timing
Asus Tablet PC Review
Asus is making its name in the market by introducing low cost tablet PCs for the masses. The market is mostly comprised of users who cannot afford much expensive gadgets. Such potential customers mostly look for great features within their budget. For this reason, the Asus tablet computers seem to be a good choice for them with a low tablet PC price in Pakistan. You can check out the prices of different models of the Asus tablet computers on this website.
Asus tablet computers provide the users with all the features of a good tablet PC at a low price. In other words, having a low cost does not mean that the Asus Company has compromised on the features of the tablet computers. On the other hand, the users can have quite a good experience with the entire range of Asus tablet personal computers.
The users can enjoy a good connectivity for browsing the internet. Whether you want to check out different websites, interact with your friends on the social networking sites or download a video or a game, Asus tablet PCs are great at providing you a satisfying browsing and downloading experience.
A tablet personal computer has to be light in weight as well as small in size so that it can be conveniently carried from one place to another. This is what the Asus tablet PCs are like: light in weight as well as small. However, the size of the touch screen of these tablet PCs is large enough as playing games and watching videos require a good screen size. Otherwise, the user experience will not be appreciable. Other than the size of the screen, the screen resolution also plays a very important role when it comes to watching videos, playing games and even browsing the internet. The users will find the resolution of the screen to be good enough.
Like all of its rivals in the market, Asus has also incorporated a digital camera in all the models of the Asus tablets. The resolution of the cameras for each of the Asus tablet PC models varies. However, all the models provide a good digital photography experience. The results of the cameras are good enough for a low cost tablet like Asus. You can preserve the memories of important events if you own an Asus tablet Personal computer.
In a business survey conducted in 2011, Asus was ranked as the fifth largest seller of personal computers in the whole world. The results of this survey reveal the commendable performance of the computers manufactured by Asus which has helped the company earn such a great deal of fame. The line of tablet PCs by Asus is just as good as the desktop PCs.