Motorola Tablet PC Prices in Pakistan
Motorola Tablet PC Prices in Pakistan

Company :

Motorola

Product Type :

Tablet

Year :

2013

Screen Size :

8.2/10.1 Inches

Camera :

Rear and Front

Operating System :

Android OS

Colors :

Black

Memory :

16GB/32GB, 1GB RAM

Body Type :

Touchscreen

Display :

Capacitive Touchscreen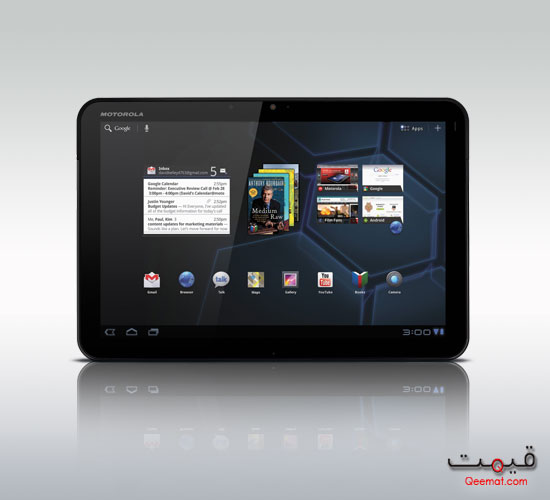 Prices
Rs. 42,000 (Pak Rupee)
Motorla Xoom WiFi 32GB Features
10.1 inches (1280X800) Multi-Touch LCD Display
730 g Weight
32GB Storage, 1GB RAM
Wi-Fi 802.11 b/g/n
Android OS, v3.0 Honeycomb
1 GHz dual-core Processor
5MP, Autofocus Rear Facing Camera with Dual LED Flash
2MP, Front Facing Camera
MP4/H.264/H.263 player and MP3/WAV/eAAC+/WMA player
Internet Features: Google Search, Maps, Gmail, YouTube, Calendar, Google Talk
Standard battery, Li-Ion
10 Hours Battery Timing
Model
Xoom 2 Media Edition
Prices
Rs. 58,000 (Pak Rupee)
Motorla Xoom 2 Media Edition Features
8.2 inches TFT capacitive touchscreen
386 g Weight
32GB Storage, 1GB RAM
Wi-Fi 802.11 a/b/g/n, Wi-Fi hotspot
Android OS, v3.2 (Honeycomb)
Dual-core 1.2 GHz Cortex-A9 Processor
5MP, Autofocus Rear Facing Camera with LED Flash
1.3MP, Front Facing Camera
MP4/H.264/H.263 player and MP3/WAV/eAAC+/WMA player
Internet Features: Google Search, Maps, Gmail, YouTube, Calendar, Google Talk
Standard battery, Li-Ion
6 Hours Battery Timing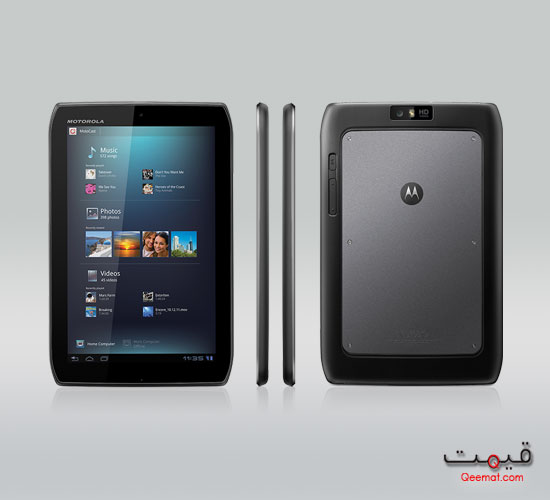 Model
DROID XYBOARD 8.2 MZ609
Prices
Rs. 65,000 (Pak Rupee)
Motorola 8.2 MZ609 WiFi+4G Features
8.2 inches HD-IPS LCD capacitive touchscreen
390 g Weight
16GB Storage, 1GB RAM
Wi-Fi 802.11 a/b/g/n, dual-band, Wi-Fi hotspot
Android OS, v3.2 (Honeycomb)
Dual-core 1.2 GHz Cortex-A9 Processor
5MP, Autofocus Rear Facing Camera with LED Flash
1.3MP, Front Facing Camera
MP4/H.264/H.263 player and MP3/WAV/eAAC+/WMA player
Internet Features: Google Search, Maps, Gmail, YouTube, Calendar, Google Talk
Non-removable Li-Ion 3960 mAh battery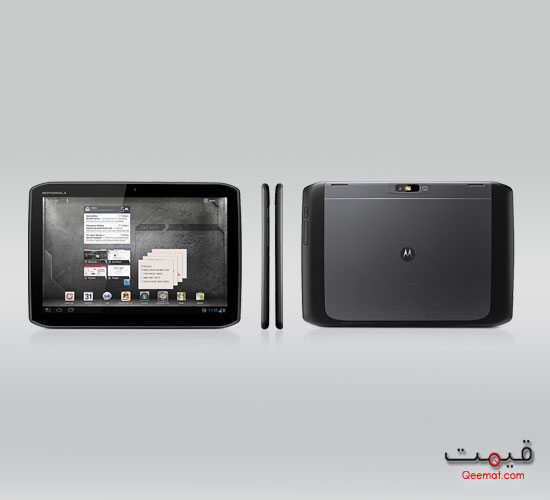 Model
DROID XYBOARD 10.1 MZ617
Prices
Rs. 80,000 (Pak Rupee)
Motorola DROID XYBOARD 10.1 MZ617 Features
10.1 inches HD-IPS LCD capacitive touchscreen
599 g Weight
32GB Storage, 1GB RAM
Wi-Fi 802.11 a/b/g/n, dual-band, Wi-Fi hotspot
Android OS, v3.2 (Honeycomb)
Dual-core 1.2 GHz Cortex-A9 Processor
5MP, Autofocus Rear Facing Camera with LED Flash
1.3MP, Front Facing Camera
MP4/H.264/H.263 player and MP3/WAV/eAAC+/WMA player
Internet Features: Google Search, Maps, Gmail, YouTube, Calendar, Google Talk
Non-removable Li-Ion 7000mAh battery
10 Hours Battery Timing
Motoral Tablet PC Review
There is a wide range of Motorola tablet personal computers available in Pakistan. The prices of all of these different models of Motorola tablets vary. You can check out their prices on this website.
Motorola has introduced tablets, which are affordable as well as those tablets that are luxurious with super high qualities. The affordable ones are also nothing less than great when we evaluate their quality and performance. All the models of Motorola tablet pc have great features, which make them rank high among their counterparts in the market. Even the less costly models have the full set of features that make every tablet PC great. In other words, the users of these tablets personal computers do not have to compromise on anything; everyone gets the full value for the money they spend on these tablets.
The entire range of these table computers provides lots of fun to the users. For instance, if you enjoy taking pictures on different occasions, these tablet PCs have great digital cameras of appreciable resolution to let the users have fun during the whole experience of taking pictures. The extremely satisfying results add to the pleasurable experience.
Similarly, if you like to watch videos on your personal computer, you are in for a real treat. Firstly, the great connectivity through Wi-Fi enables fast video streaming if you are watching a movie or show online. Secondly, the good screen resolution really makes the users enjoy the entire experience of watching a movie online. Furthermore, many of the latest tablet personal computers come with an HDMI port. This port lets the users connect their tablet PC to their High Definition TV. In this way, the users can download a movie from the internet and watch it on the bigger screen of their television set in High Definition.
Another advantage of having the HDMI port is that the users can enjoy a slideshow of their pictures on their High Definition TV. Moreover, if you recently covered an event with lots of pictures, which your entire family wants to see, there would be no better way than to gather them all together and enjoy a picture slideshow of the event on your TV.
On the other hand, these tablet computers by Motorola are not just for the sole purpose of entertainment. They can be used for office work as well by students. The best factor that makes them perfect for working people and students is the portability of these tablets. They are light in weight and easier to carry than a laptop. Therefore, they are best option for those people who do not want to carry heavy gadgets. Also, those people who travel by the public transport to their office or college would find these light weight tablets by Motorola to be very useful.