Samsung Tablet PC Prices in Pakistan
Samsung Tablet PC Prices in Pakistan

Company :

Samsung

Product Type :

Tablet

Series :

Galaxy

Screen Size :

7.0 /10.1 Inches

Camera :

Rear and Front

Operating System :

Android OS

Colors :

Black and White

Memory :

16GB, 1GB/2GB RAM

Body Type :

Touchscreen

Display :

Capacitive touchscreen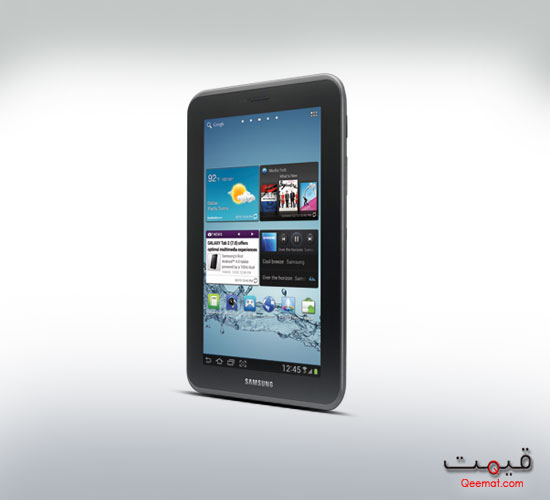 Prices
Rs. 21,000 (Pak Rupee)
Samsung Galaxy Tab 2 7.0 8GB Features
7.0 inches PLS LCD capacitive touchscreen
345 g Weight
8GB Storage, 1GB RAM
Wi-Fi 802.11 a/b/g/n, DLNA, Wi-Fi Direct, dual-band, Wi-Fi hotspot
Android OS, v4.0.3 (Ice Cream Sandwich)
Dual-core 1 GHz Processor
3.15 MP Rear Camera
VGA Front Camera
MP4/DivX/Xvid/H.264/H.263/WMV player
MP3/WAV/eAAC+/WMA/AC3/Flac player
Internet Features: Google Search, Maps, Gmail, YouTube, Calendar, Google Talk, Picasa integration
Standard battery, Li-Ion 4000 mAh
40 Hours Battery Timing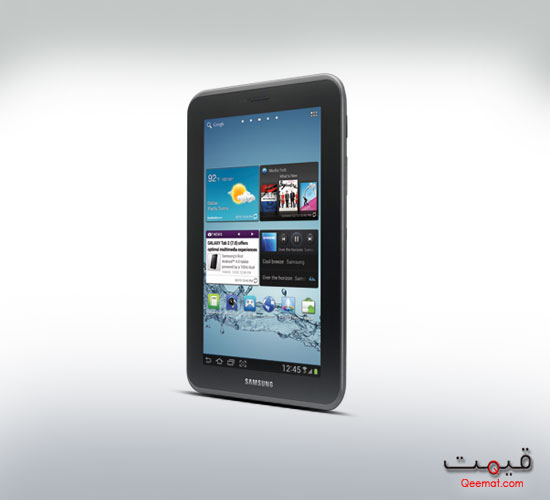 Prices
Rs. 35,000 (Pak Rupee)
Samsung Galaxy Tab 2 7.0 16GB Features
7.0 inches PLS LCD capacitive touchscreen
345 g Weight
16GB Storage, 1GB RAM
Wi-Fi 802.11 a/b/g/n, DLNA, Wi-Fi Direct, dual-band, Wi-Fi hotspot
Android OS, v4.0.3 (Ice Cream Sandwich)
Dual-core 1 GHz Processor
3.15 MP Rear Camera
VGA Front Camera
MP4/DivX/Xvid/H.264/H.263/WMV player
MP3/WAV/eAAC+/WMA/AC3/Flac player
Internet Features: Google Search, Maps, Gmail, YouTube, Calendar, Google Talk, Picasa integration
Standard battery, Li-Ion 4000 mAh
40 Hours Battery Timing
Prices
Rs. 58,000 (Pak Rupee)
Samsung Galaxy Note 10.1 Features
10.1 inches PLS TFT capacitive touchscreen
600 g Weight
16GB Storage, 2GB RAM
Wi-Fi 802.11 a/b/g/n, Wi-Fi Direct, dual-band, Wi-Fi hotspot
Android OS, v4.0.3 (Ice Cream Sandwich)
Quad-core 1.4 GHz Cortex-A9 Processor
5MP, Autofocus Rear Camera with LED Flash
1.9MP Front Camera
MP4/DivX/Xvid/FLV/MKV/H.264/H.263 player
MP3/WAV/eAAC+/Flac player
Internet Features: Google Search, Maps, Gmail, YouTube, Calendar, Google Talk, Picasa integration
Standard battery, Li-Ion 7000 mAh
33 hours and 20 minutes Battery Timing
Prices
Rs. 43,000 (Pak Rupee)
Samsung Galaxy Tab 2 10.1 Features
10.1 inches PLS TFT capacitive touchscreen
588 g Weight
16GB Storage, 1GB RAM
Wi-Fi 802.11 a/b/g/n, Wi-Fi Direct, dual-band, Wi-Fi hotspot
Android OS, v4.0.3 (Ice Cream Sandwich)
Dual-core 1 GHz Cortex-A9 Processor
3.15MP Rear Camera
VGA Front Camera
MP4/DivX/Xvid/FLV/MKV/H.264/H.263 player
MP3/WAV/eAAC+/Flac player
Internet Features: Google Search, Maps, Gmail, YouTube, Calendar, Google Talk, Picasa integration
Standard battery, Li-Po 7000 mAh
10 Hours Battery Timing
Prices
Rs. 55,000 (Pak Rupee)
Samsung Google Nexus 10 Features
10.1 inches Super PLS TFT capacitive touchscreen
603 g Weight
16GB Storage, 2GB RAM
Wi-Fi 802.11 b/g/n, Wi-Fi Direct, DLNA
Android OS, v4.2 (Jelly Bean)
Dual-core 1.7 GHz Cortex-A15 Processor
5MP, Autofocus Rear Camera with LED Flash
1.9MP Front Camera
MP4/H.264/DivX/WMV player
MP3/WAV/eAAC+/WMA/Flac player
Internet Features: Google Search, Maps, Gmail, YouTube, Calendar, Google Talk, Picasa integration
Standard battery, Li-Po 9000 mAh
9 Hours Battery Timing
Model
P6210 Galaxy Tab 7.0 Plus
Prices
Rs. 33,000 (Pak Rupee)
Samsung P6210 Galaxy Tab 7.0 Plus Features
7.0 inches PLS LCD capacitive touchscreen
345 g Weight
16GB Storage, 1GB RAM
Wi-Fi 802.11 a/b/g/n, DLNA, Wi-Fi Direct, dual-band
Android OS, v3.2 (Honeycomb)
Dual-core 1.2 GHz Processor
3.15MP, Autofocus Rear Camera with LED Flash
2MP Front Camera
MP4/DivX/Xvid/H.264/H.263/WMV player
MP3/WAV/eAAC+/WMA/AC3/Flac player
Internet Features: Google Search, Maps, Gmail, YouTube, Calendar, Google Talk, Picasa integration
Standard battery, Li-Ion 4000 mAh
8 Hours Battery Timing
Samsung Tablet PC Review
Samsung is going at great pace by launching a wide range of amazing smart phones and tablets which are rocking the world today. There is a huge range of Samsung Galaxy tablet PCs. You can check out the prices of the latest and the best Samsung tablet computers from this website.
With a huge number of Samsung tablet pc available in the market today, it seems very difficult for the potential buyers to choose one. Further uncertainty arises due to the fact that Samsung keeps on announcing and releasing brand new tablets and smart phones in a very short time span! A layman would hardly ever be able to figure out which one to buy. On the other hand, an average user with some know-how about these gadgets would be able to carry out a better comparison between them.
In either way – a layman or a technical expert, everyone has to think about the cost of the gadget before buying it. Therefore, the best way of choosing which tablet PC you should buy is to consider the price and compare the costs of different models. This website allows you to do exactly that. You can check out the tablet PC prices in Pakistan for different Samsung tablet pc here to be able to compare them and finally make a decision.
Mostly, the tablet PCs made by Samsung are remarkable, reliable and impressive with an appreciable quality. The best tablets, of course, cost more. For instance, some of the Samsung tablet computers which lie in the high price range include the Samsung Galaxy Note 10.1 Wi-Fi, the Samsung Galaxy Note 10.1 3G Wi-Fi and the Samsung Galaxy Tab 10.1 3G. However, all of these tablet computers are below the figure of Rs. 60,000.
This is way less than the price of many of their rivals in the market, such as the Motorola tablet computers and the Sony Vaio tablets. The latter have their price in millions! As compared to others, the Samsung Galaxy tablets are quite affordable. It is, therefore, wiser to go for the Samsung Galaxy instead of the much more expensive Sony since the features offered by the earlier are also perfect for most of the users out there.
The Samsung Galaxy tablet computers have everything an average user can ask for. You get a fast Wi-Fi connection for browsing the internet, multimedia, camera, the Bluetooth technology, a good operating system and much more. In case of the latest Samsung Galaxy tablet PC, the Samsung Galaxy Note, the users can use an S-pen for a much better experience as well as better convenience.
So, with a comparatively affordable tablet PC price in Pakistan, the Samsung tablets seem to be a good choice for you.