Ya Ali A.S pendant with a grandiose Zulfiqar sword
Glowing silver color necklace for Muslims who love Hazrat Ali A.S
Zulfiqar was the name of the sword of Hazrat Ali A.S – Wear this necklace with respect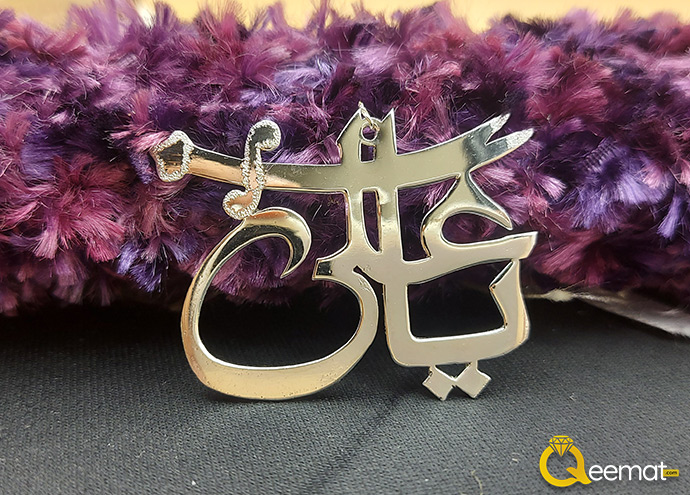 We make this religious pendant in copper or silver colors
Buy this magnificent necklace with a glowing chain of silver color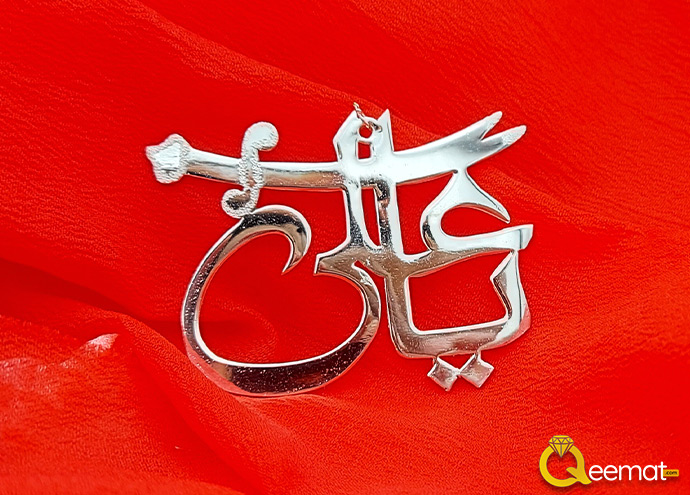 In the many unique and elegant Silver pendants on qeemat.com, you will find a splendid selection of Ya Ali (A.S) pendants. Since the character of Hazrat Ali (A.S), deeply touching the hearts of Muslims, is linked with his name so, it encourages people to order this "Islamic Name Pendant" online. Besides being a scholar, he was a warrior as well, and many factors, contributing to his bravery and knowledge have helped human beings to live in comfort and peace.
We are setting the social values and trends by integrating faith with the life of the people. It boosts human willpower and reduces depression, which is why Islamic jewelry is very helpful in giving courage to many weak-willed people.
Online prices for the Ya Ali locket vary according to the material, style, design, and Arabic calligraphy. Copper but gold plated pendants are elegant, glamourous, and affordable as compared to necklaces made of Pure Gold alloy. Same Pendant Jewelry in 21k gold can also be ordered online for those who think only Pure Gold Jewelry satisfies them.
Here at Qeemat.com, you will find a wide selection of handmade jewelry at affordable prices, from all over the religious and cultural aspects as well.