A flower like font looks awesome when we make a "Gold Plated Name Locket"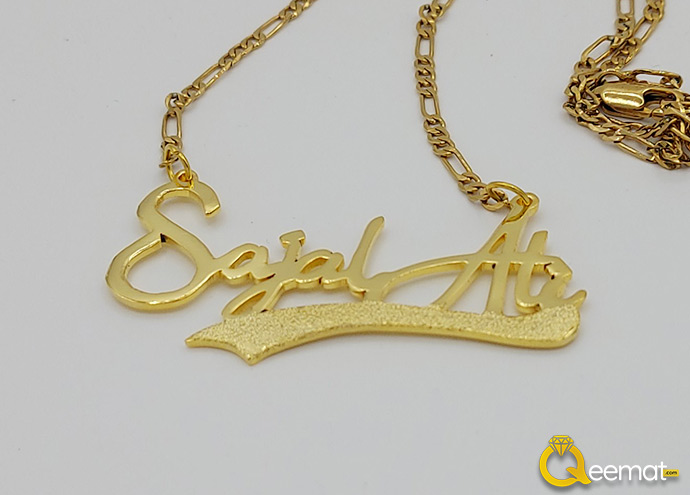 Gold color is considered the best one while choosing a "Pendant for Girls"
For presenting a precious gift, we can make a name locket for you of "Pure Silver" (Chandi)
Contact our team for swift delivery of your necklace in just "3 Days"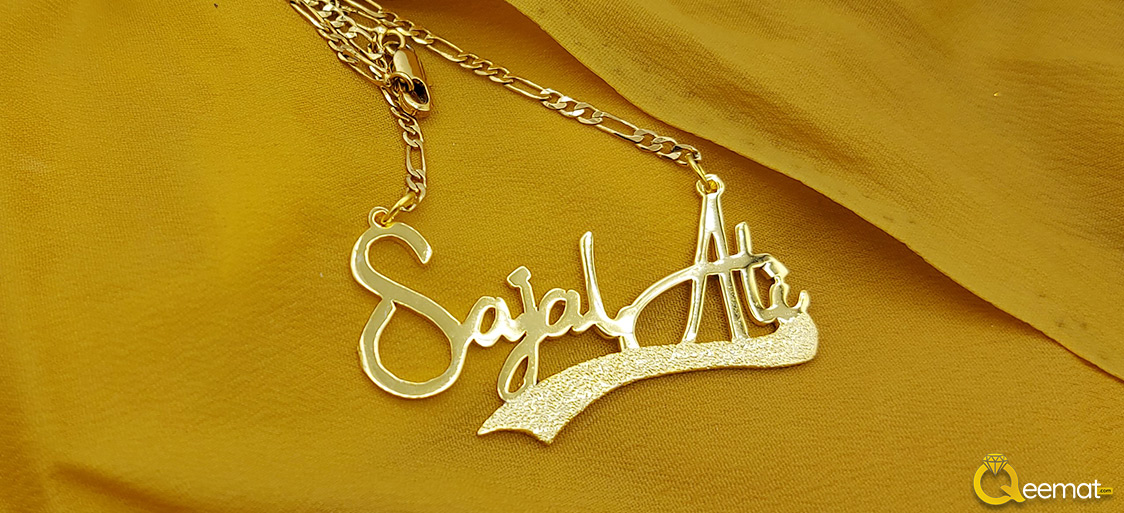 Order a beautiful custom name pendant in the following given Sajal Ali style. This beautiful pendant has two hooks to connect the chain with the locket and this thing makes the locket more unique and attractive especially when you have two words in your name.
The manufacturing of this stunning ornament shows how expert our jewellers are and how much observation is needed to make them. You can order custom name pendants for young girls and boys as well.
The shine of this pendant is commendable and you can make it to use a little longer by caring. Pure silver and pure Chandi pendants are also available here at affordable prices and you can order a gold pendant as well. The gold pendants here are made of 24K pure gold and there are copper pendants as well.
Buy a gold-plated pendant from our website. There is a large variety of event jewellery, and women's jewellery as well. All the available jewellery here is made under the supervision of expert jewellers.