Simple name necklace design for men
Order in copper or silver metal as per your budget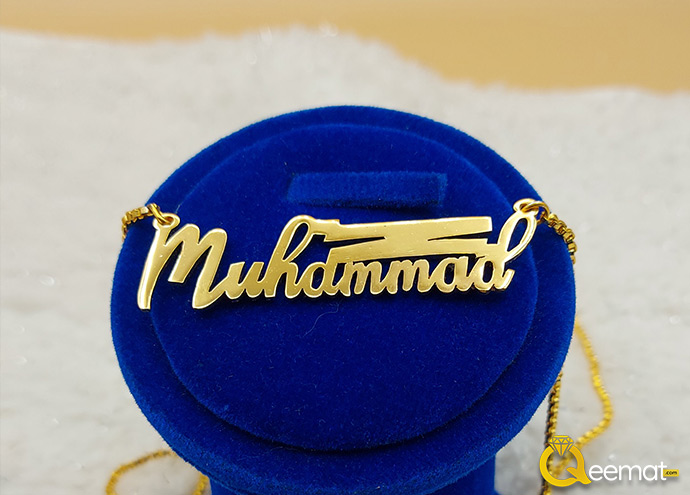 Get delivery at your doorstep throughout the world
Available in two colors Gold or Silver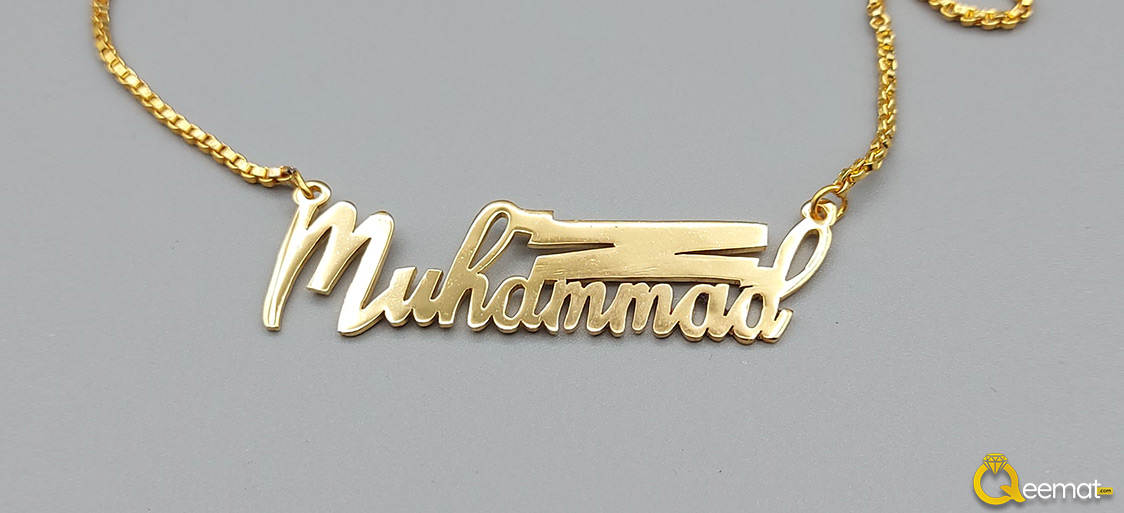 Order a custom name pendant in this Muhammad pendant design. You can order it for your name or your beloved name as well in 24K gold plated. The pendant is available in pure silver (Chandi) as well. We are offering this beautifully custom-name jewelry at a very affordable price.
The font is highly recognized and trending as well. The shine of this pendant is impressive and it is very light to wear at important and rare events. This pendant still feels very light and comfortable during use, even though it is made of pure copper and is 24K gold plated according to its requirements.
Each link of the chain of this pendant is polished and made with great care under the supervision of an expert jeweler. The product can be ordered for gifting or to use casually. As people love their names, so making custom-name jewelry is one of our favorite things to do.
There are custom name bracelets, rings, and gemstone rings as well. You can select your favorite one and order it online. There is Islamic jewelry as well given in the collection to connect people with their firm beliefs. Order what you want from Islamic jewelry, or even the event jewelry.