A Dard Red Yamini Aqeeq Ring with Imperial Look and Grace
Made of Pure 925 Sterling Silver and Designed for Brave People
Glowing Sterling Silver Ring of Iranian Ring Structure
Agate Stone Is The Sign Of Affluence and Wealth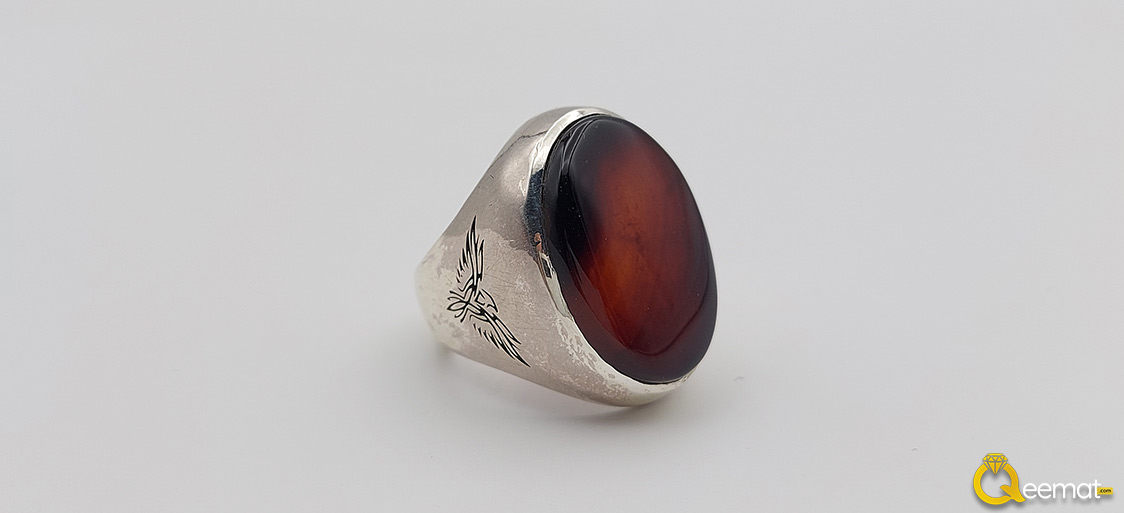 We Adjust The Size That Fits Perfectly in Your Finger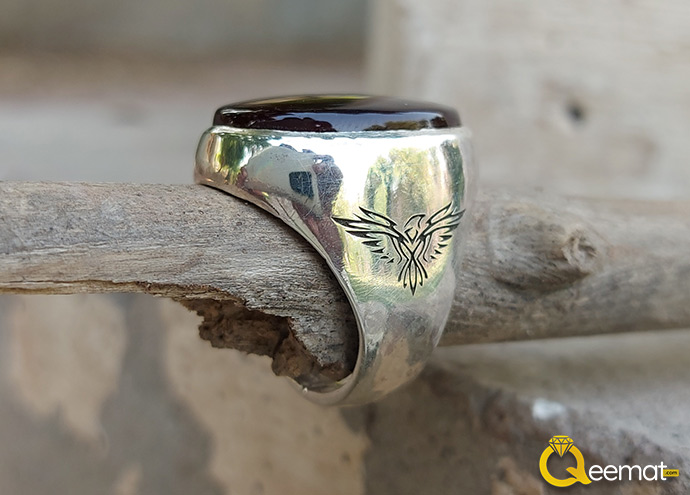 You Can Order This Ring with Your Name Engraved on It
Get This Ring Customized According to Your Brands or Logo
Agate, quartz, or aqeeq/akik (in Asia) is a precious gemstone varying in colours and sizes and has many benefits. It holds unusual importance and popularity among Muslims especially the Shiite Muslims due to the emphasis on wearing it by Prophet Mohammad P.B.U.H. and infallible Imams.
Imam al Kadhim concluded, that wearing a ring in the right hand is "one of the signs of believers." Where Aqeeq, especially a dark brown Yamni aqeeq is beautiful there it has prodigious Islamic significance.
As per the sayings of the Prophet and infallible Imams, the advantages of wearing an aqeeq include, "protection against all evils, removal of hypocrisy from hearts, brightening of one's face" and many more. It is recommended for a believer to wear an aqeeq ring in the right hand, especially during offering prayers.
Although agate is available in different colours but Muslims love dark brown agate ring made of silver. Known as Aqeeq, Akik or Aqiq in Asia, brown Akik ring has special attraction for all of our Muslim brothers.
Our Prophet (P.B.U.H) wore aqeeq ring and that is why people like to wear that sort of ring. Yamni aqeeq rings can be gifted to men like your husband, son, boyfriend, father, brother etc and you can order a handmade ring here on qeemat.com
This is a heavy-weighted ring, fitted with Yamini aqeeq. The hoop of the ring is made plain and an eagle shape is inscribed on the shank with special laser technology.
We have introduced laser technology is introduced in Pakistan for engraving the calligraphic designs perfectly on different metals.
This ring is perfect for yourself or for your loved ones, especially the elder ones of your family. You can have it customized in your own sizes, with your own designs.
Not only the shape of eagle you can get any shape engraved on it. Also your custom name, caste name, couple name, islamic caligraphy, your face or any other vector or cartoon can be get engraved on the ring.