Wonderful name earrings designed for girls
Select either Copper or Silver metal with your name earring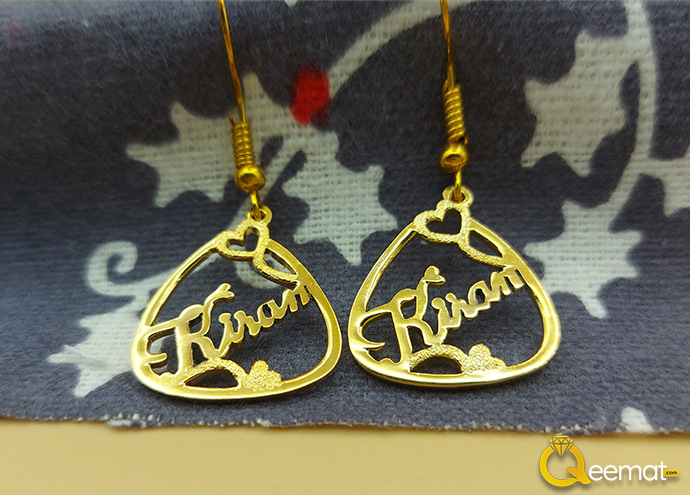 Get shipped and delivered anywhere in the world
The trendy and latest name earrings can easily be ordered by girls with their own names, and by boys for their beloved daughters, friends, or relatives. There are so few prices compared to the other Pakistani markets. Although the prices have been raised, we are still giving you discounts in order to save you money.
The name's shine is long-lasting because it has been hand polished and crafted with high-quality labor work. She should be the one who carries her own name on her jewelry. Trendy jewelry design is gaining popularity all over the world, so it is known as the best design and technique to make your friends, parents, or belongings happy. You will be surprised to discover that the same design is also available in pure gold. Give your friends custom earrings made of pure gold as a gift.
It's hard to think of anything that could be more attractive than having your own name accompany you to weddings, festivals, or literary events. Qeemat.com allows you to choose a design from the wave and order it online.
Online at qeemat.com, you can order your favorite and new jewelry designs. By wearing our jewelry, Pakistani weddings and culture can be represented, as well as brand new designs for jewelry, which incorporate the traditional taste.