Quartz or Durr-e-Najaf Stone Ring
A transparent gemstone like water that is sign of wisdom and self-confidence. Every one desire to wear a durr-e-najaf ring made of sterling silver. When put in a glass of water, a natural durr-e-najaf is not distinguished easily.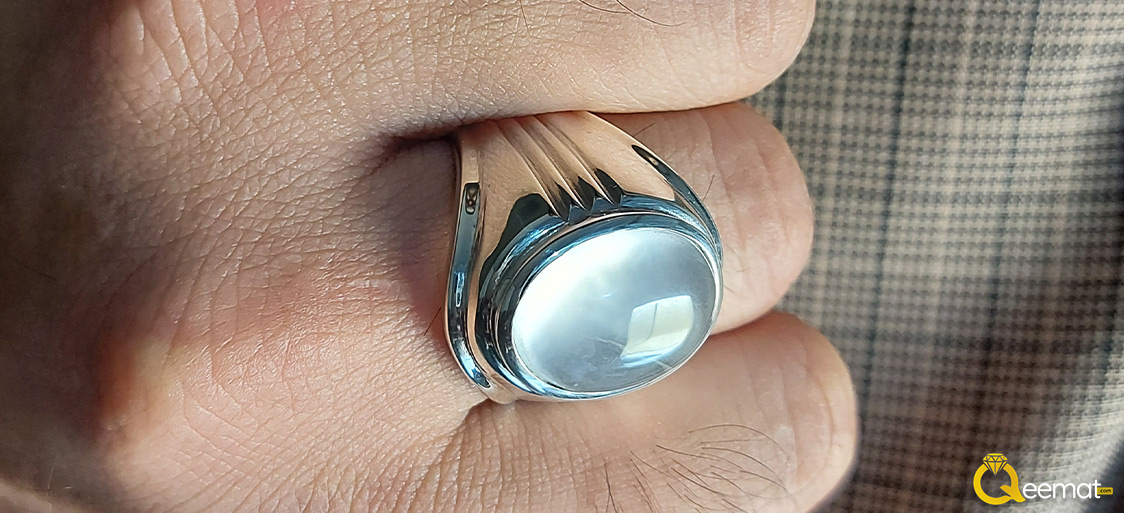 Guaranteed Purity of 925 Silver or Chandi
Qeemat.com attaches a solid guarantee that all of its rings are made of pure 925 sterling silver. To sell an ornament of pure metal is the prime moto of our company.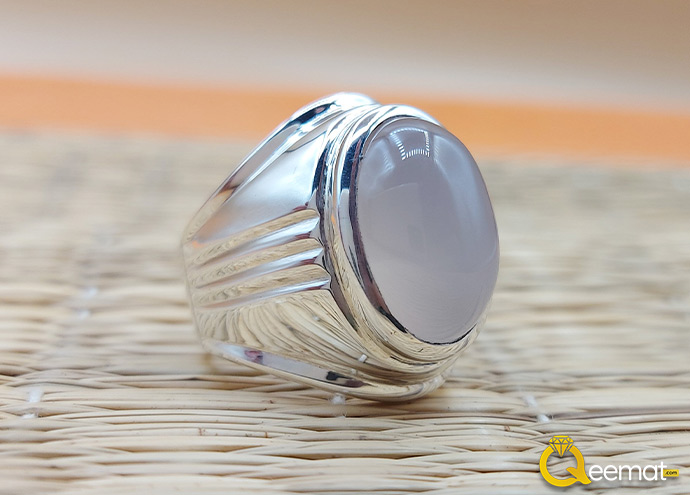 Ring Design by "Jadugar"
This is another impressive ring design by the king of ring makers known as "Jadugar". Having a long experience and passion, he has created numerous astonishing ring designs of our age.
A Stone of Happiness
Known as the stone of happiness, Dur e najaf ring is liked to be worn and bought by almost every lover of Hazrat Ali (A.S). Even it is recommended by Shia clergy for the best benefits of health and prosperity.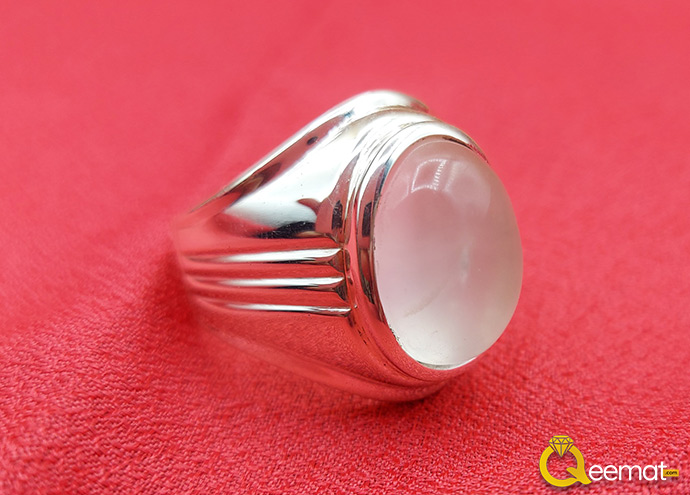 The Stars like Shine
During the manufacturing process of a charming ring, all the processes are followed masterly like applying buff, magnetic polishing and finishing. This makes our ring shine like stars in your hands.
Iraqi Durr-e-Najaf is Genuine One
As we get more than 95 percent of Durr e Najaf stones from Iraq especially the graveyard of Darus-salam, so this is the real and natural type of Quartz stone.