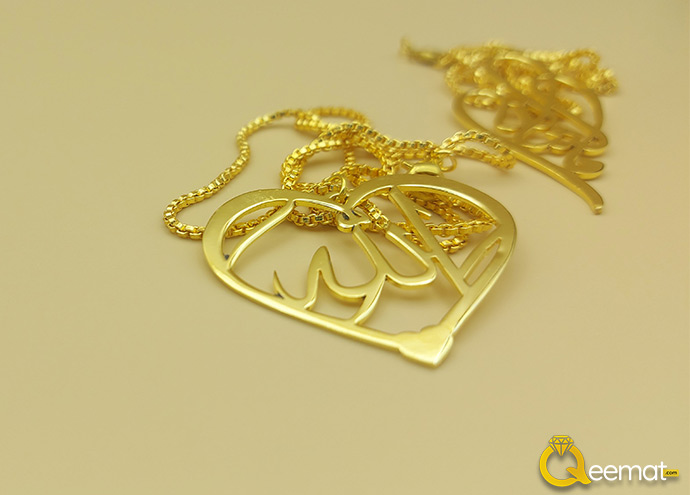 Love for Allah – A heart pendant with Allah name in golden color
Allah Name Brings Blessings – For every Muslim the name of Allah is a source of blessings
Worship Allah Every Time – By wearing this pendant you will be in a state of worship every moment
Allah Pendant in Silver – Order Allah pendant with a chain in silver metal and gold plated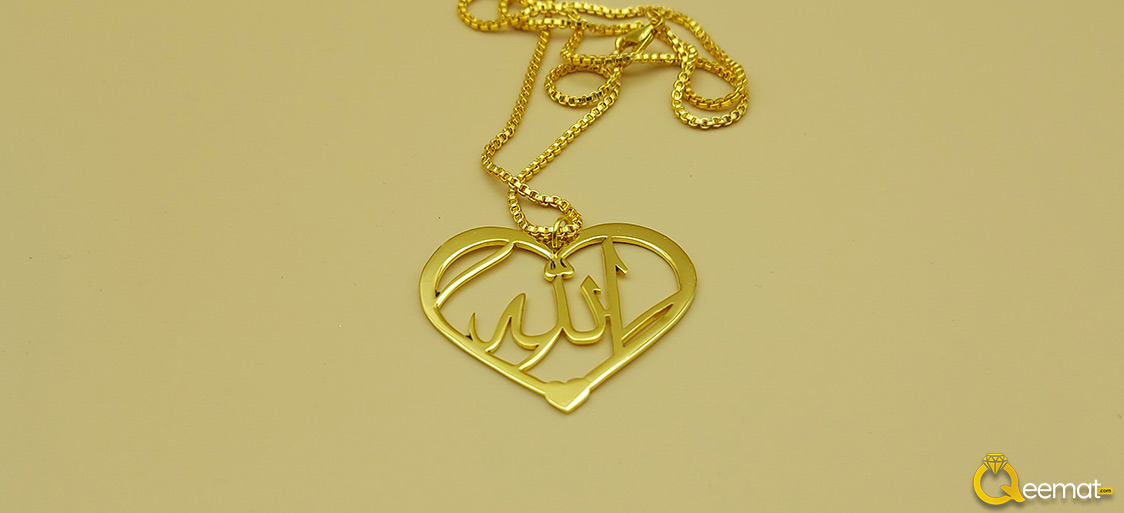 This Ya Allah locket is designed in the shape of the heart. Adding this pendant to the Jewelry Box is a scientifically inspired decision based on the heart's importance as the most central and important part of the human body. As a result of the circulation of blood, all the systems operate in an active state and the heart contributes greatly to this process.
On a spiritual level, we wouldn't be wrong in saying that the heart is the center of our emotions as well as acting as a magnet for emotions and feelings. The Ya Allah locket is connected both to the above facts and to the realization that only Allah can have created this most beautiful organ, the heart.
Because of the great affinity with Allah's name, the Muslim Ummah loves to wear these pendants. It is one of the most popular ornaments in the jewelry collection. There is no restriction on who can wear it, whether it's a man or a woman. The most important thing is that it keeps you connected to your beliefs and hopes.
qeemat.com is now offering the beautiful Ya Allah heart shape locket in all the known metals. On our website, you can order Ya Allah Pendant in Copper, Silver (Chandi), and Gold. Prices are kept very low so everyone could wear Islamic and religious articles of jewelry.