Made of pure 925 silver (pure chandi) by our masters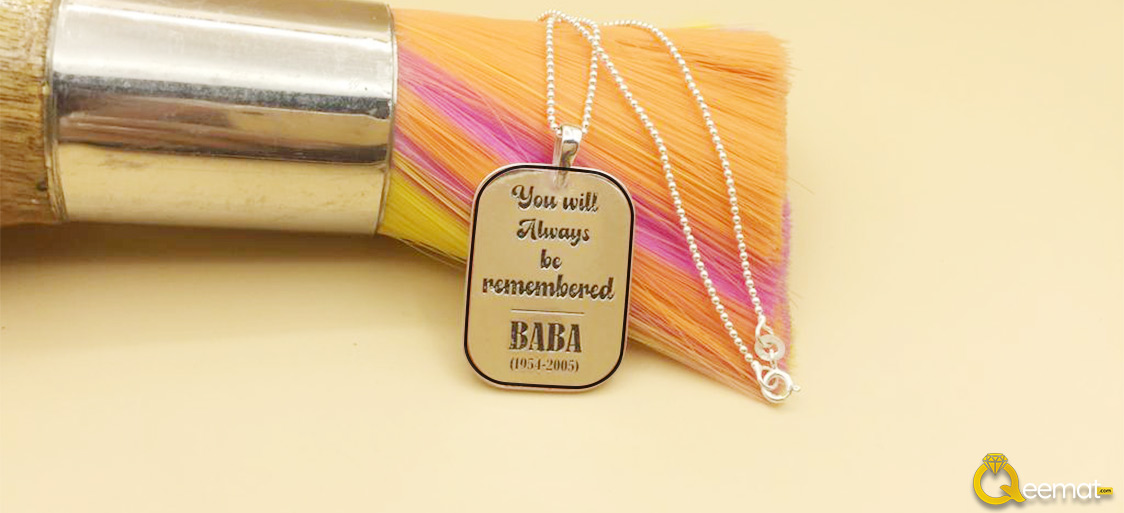 A perfect gift for him with your selected words or sentence
A loving gift for her with the words that reflect your feelings
Quote Necklace for Her
Do you know the taste of your loved one to whom you like to gift a quote necklace? If yes you can chose a shape, a quote and a chain design here on qeemat.com to make someone happy. Let them know about your precious feelings with a small piece of writing engraved on a plate of pure chandi.
Instead of wearing a simple pendant made of silver and ornamented with a precious gemstone, quote necklaces have special meanings and purposes. Beautified with purposeful writing, the quote on a quote necklace always reminds us of the special feelings attached to it. You can order a quote necklace made of silver.
Our brilliant designers craft gorgeous-looking quote necklaces in our computers which are then forwarded to the manufacturing unit to bring them into reality. All the educated societies like to wear these necklaces either in the west or the east. These silver quote necklaces can be designed in rectangular, heart, circle, or hexagonal shapes. Any other shape can also be crafted to make a custom necklace for anybody.
If you like to order a quote necklace for him, you are at the right place at Qeemat.com. Quickly contact us at our WhatsApp number and we will give you the quotes to select from. Choosing a gift for him, may be a hectic job without us because men may shy away sporting jewellery. But our necklaces are sober and simple enough to change their mind. You can choose one from our collection of necklaces