Artisan-crafted Silver Ring Having Natural Multi-Color Agate stone
The Ring is Enhanced with the Artistic Touch of Parta'ash
The Ring Shines with The Pristine Purity of 925 Sterling Silver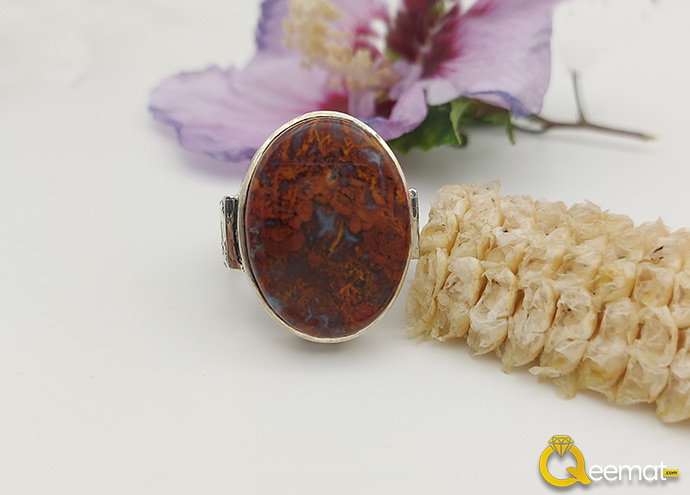 Natural Agate Ring Coupled with The Beauty of Art
This agate or aqeeq stone silver ring is a handmade piece of jewelry that is beautified with a mustache vector and a floral design on the shank area of the ring. After wearing this ring, you will feel a lively and manly feeling while attending any event. Not only the metal of silver is pure but also the aqeeq stone is real and natural.
Multi-Color Agate Stone silver Ring
Agate is a type of gemstone that is known for its beautiful, banded patterns and beautiful mixture of colors. Agate stones can be found in a wide range of colors, including shades of blue, brown, green, pink, red, and white, and they are often used in jewelry making. This particular oval shape ring is fitted with a multi-color agate stone and a pure metal of silver is used to make this ring. Silver is a popular choice for setting agate stones in rings because it is a relatively inexpensive metal and it complements the colors of the agate well.