Wear Hazrat Hussain A.S pendant that is a sign of sacrifice and patience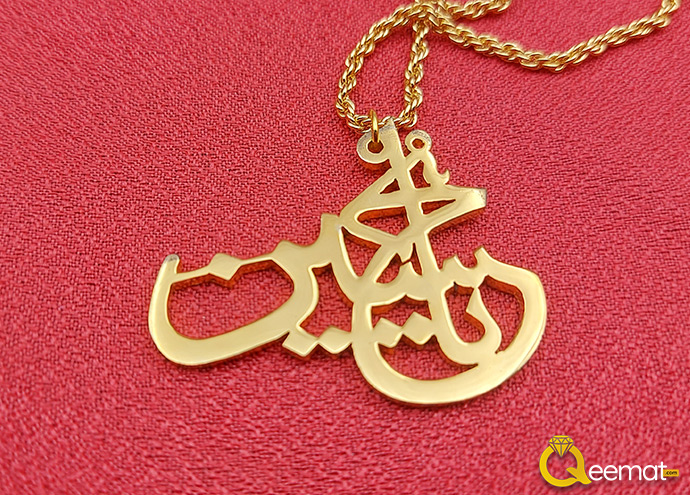 Like others, this gold-plated necklace can also be ordered in silver plating
Not only golden color, you can also order in silver color as well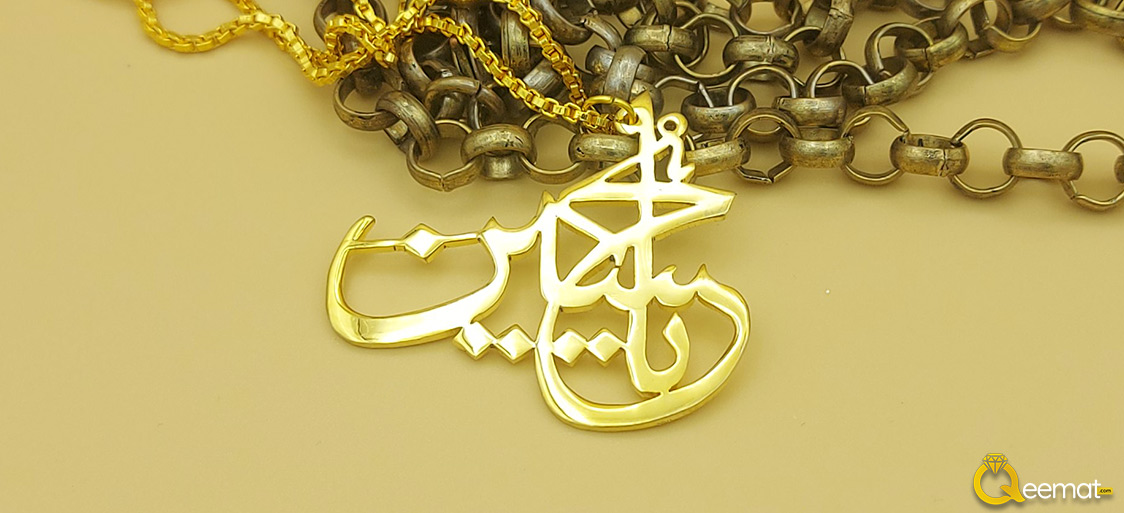 Artificial is made of copper while Silver necklace is made of sterling silver
Adding Islamic gold-plated pendants to your jewelry collection could be a wonderful addition this time. A copper but Gold-Plated locket is a perfect solution for those who do not need a pure gold necklace nor a 21K gold necklace.
Quoting the fact that online prices of copper pendants plated with gold are more affordable than pure gold necklaces and provide you with the same, gold-like look when you are attending special events. You can now order this Ya Hussain locket in pure silver or Chandi (چاندی), as well.
Muslims have great affection for this beautiful name Ya Hussain A.S. This is the name of the grandson of Prophet Muhammad S.A.W. Shia people have a great soul-like bond with this name and are devoted to honoring and praising his teachings in every manner they can. The tragedy of Karbala is also connected with this name and it recalls the sacrifices for religion and the raised spirits to offer the lives of companions and family members for the preservation of the actual holy principles.
This beautiful Ya Hussein Gold Plated pendant is designed in Arabic Calligraphy. The majority of Muslim countries promote Islamic jewelry and items that allow people to connect themselves to religious teachings. In Turkey, there are abundant products designed to boost the industrial focus on faithful and devoted relationships with religion. The Arabic calligraphy for jewelry and jewelry designs on our website is unique. Our products are of the highest quality in the world, and we can create them for you in little time.