Sunsilk Shampoo Price in Pakistan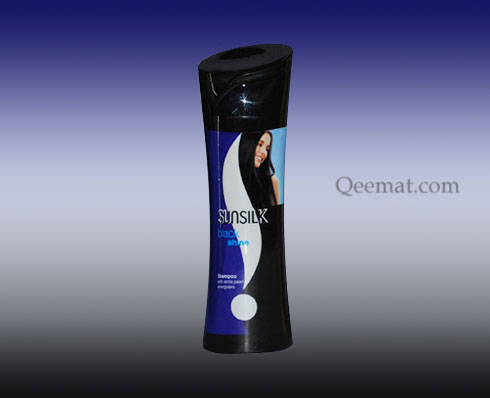 Sunsilk Shampoo Price in Pakistan

Company :

Unilever Pakistan

Product Type :

Shampoo

Brand :

Sunsilk

Price In Pakistan :

Rs. 190 - Rs. 625
Sunsilk Shampoo Prices

Sunsilk Shampoo 180ml

190 (Pak Rupee)

Sunsilk Shampoo 200ml

210 (Pak Rupee)

Sunsilk Shampoo 400ml

375 (Pak Rupee)

Sunsilk Shampoo 700ml

625 (Pak Rupee)
Sunsilk Shampoo Review
To transform your hair and make them more attractive, Sunsilk provides best hair care products, which are a brand of Unilever. It provides massive variety of hair care products including various types of shampoos made to suite every hair type, problem and texture.Sunsilk produced extremely effective and improved products in combination with professional hair experts and relevant specialists of hair care to create variation and to refresh image of the brand. These are called the co-created products by Sunsilk and different hair experts from around the world. These products offer special care for vibrant color, volume, bouncy curls and straight hair.
Sunsilk shampoos are specifically formulated for women of all ages to solve most common hair problems faced by women around the globe.
Sunsilk shampoos provide expert solutions for getting
Smooth hair
Black shiny hair
Hair fall prevention
Anti-dandruff scalp
To repair and manage damaged hair
Customers prefer to use Sunsilk because of the long lasting effect and satisfactory experience. The pleasant and soothing fragrances used as ingredients in Sunsilk shampoos and the attractive styled packing make it more popular and eye-catching among people.
Researches show that large number of satisfied customers believes that Sunsilk satisfies hair problem.
Everyone has a different hair type that is why the Sunsilk shampoos are made by keeping in mind these unique needs. Some of these widely used products are:
Moisture therapy
Scalp care
Extra long lacquer
Straight to perfection
Hair fall solution
Lively clear and fresh
Stunning black shine
Lusciously thick and long
Sunsilk is providing some of the best shampoos in the market. These shampoos are made for dry, normal and oily hair textures. Sunsilk provides unique products made for different styles of hair like curly, straight, volume, frizzy etc.
Women who want to make their hair full of volume, wavy or smooth can choose the right shampoo from Sunsilk range.
Benefits:
Following are the few benefits of using Sunsilk shampoos:
The Sunsilk shampoo offers recovering of excess scalp sebum and energizing in just few washes that result in long lasting freshness and prevents itching
It fortifies the hair fiber with adequate supply of proteins to avoid split ends and breakage
Remarkable straight and sleek hair all day long
Choosing the right shampoo for your frizzy hair need will reduce friction between hair strands for visibly smooth hair that falls back into place
Purifies scalp to reduce dandruff for beautiful hair
Nourishes and strengthens from root to tip to get stronger hair
Revives back the natural shine of hair for beautiful glow
Penetrates throughout the hair for reconstruction of hair
Posted by : admin
Categories: Qeemat