Sony Tablet PC Price in Pakistan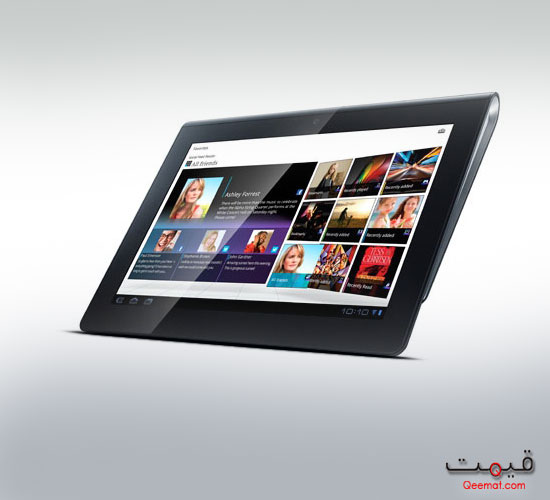 Sony Tablet PC Price in Pakistan

Company :

Sony

Product Type :

Tablet

Screen Size :

9.4 Inches

Display Resolution :

800 x 1280 pixels

Price In Pakistan :

Rs. 39,000 To Rs. 59,500

Camera :

5MP/8MP, Autofocus

Operating System :

Android OS

Colors :

Black, Silver and White

Memory :

16/32/64 GB

Display :

Capacitive Touchscreen
Sony Xperia Tablet Z Features
10.1 Inches LED-Backlit LCD Capacitive Touchscreen
495 g Weight
32GB Storage with 2GB RAM
microSD, up to 64GB
Wi-Fi 802.11 a/b/g/n, dual-band, Wi-Fi hotspot
Bluetooth v2.0
8 MP, 3264×2448 pixels, autofocus Back Camera
2.2MP Front Facing Camera
Android OS, v4.1.2 (Jelly Bean)
Quad-core 1.5 GHz Krait Processor
Black and White Colors
MP4/H.264/H.263 player and MP3/WAV/eAAC+ player
Non-removable Li-Po 6000 mAh battery
Prices
Rs. 59,500 (Pak Rupee)
Sony Xperia Tablet S 32GB Features
9.4 Inches LED-Backlit LCD Capacitive Touchscreen
570 g Weight
32GB Storage with 1GB RAM
SD Card up to 32GB
Wi-Fi 802.11 a/b/g/n, dual-band, Wi-Fi hotspot
Bluetooth v2.1
8 MP, 3264×2448 pixels, autofocus Back Camera
1MP Front Facing Camera
Android OS, v4.0.3 (Ice Cream Sandwich)
Quad-core 1.4 GHz Cortex-A9 Processor
MP4/H.264/H.263 player and MP3/WAV/eAAC+ player
Up to 12 Hours Battery Backup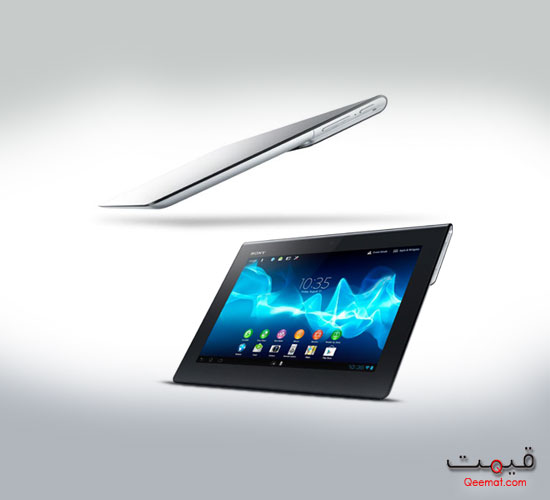 Prices
Rs. 49,500 (Pak Rupee)
Sony Xperia Tablet S 16GB Features
9.4 Inches LED-Backlit LCD Capacitive Touchscreen
570 g Weight
16GB Storage with 1GB RAM
SD Card up to 32GB
Wi-Fi 802.11 a/b/g/n, dual-band, Wi-Fi hotspot
Bluetooth v2.1
8 MP, 3264×2448 pixels, autofocus Back Camera
1MP Front Facing Camera
Android OS, v4.0.3 (Ice Cream Sandwich)
Quad-core 1.4 GHz Cortex-A9 Processor
MP4/H.264/H.263 player and MP3/WAV/eAAC+ player
Up to 12 Hours Battery Backup
Prices
Rs. 44,500 (Pak Rupee)
Sony Tablet S 32GB Features
9.4 Inches TFT Capacitive Touchscreen
598 g Weight
32GB Storage with 1GB RAM
SD Card up to 32GB
Wi-Fi 802.11 b/g/n, DLNA
Bluetooth v2.1
5 MP, 2560х1920 pixels, autofocus Back Camera
0.3MP Front Facing Camera
Android OS, v3.1 (Honeycomb)
Dual-core 1 GHz Cortex-A9 Processor
MP4/H.264/H.263 player and MP3/WAV/eAAC+/OGG player
Up to 8 Hours Battery Backup
Prices
Rs. 39,000 (Pak Rupee)
Sony Tablet S 16GB Features
9.4 Inches TFT Capacitive Touchscreen
598 g Weight
16GB Storage with 1GB RAM
SD Card up to 32GB
Wi-Fi 802.11 b/g/n, DLNA
Bluetooth v2.1
5 MP, 2560х1920 pixels, autofocus Back Camera
0.3MP Front Facing Camera
Android OS, v3.1 (Honeycomb)
Dual-core 1 GHz Cortex-A9 Processor
MP4/H.264/H.263 player and MP3/WAV/eAAC+/OGG player
Up to 8 Hours Battery Backup
Sony Tablet PC Review
Sony tablets are one of the best and most renowned tablet computers in the market today. Sony is also one of the oldest brands for electronics. Therefore, the tablet personal computers developed by Sony are reliable due to the good reputation of their brand. There are various models of the Sony tablets available in the market. You can check out the Sony tablet PC price in Pakistan for different models here on this website.
Sony satisfies the users by providing everything a user seeks in a good tablet personal computer. For instance, a few of the most common features a potential buyer looks for in a tablet PC before buying it include the touch screen technology, apps, camera resolution and other camera features, connectivity, battery life, size as well as the weight of the gadget.
As far as the Sony tablet personal computers are concerned, all of the above mentioned features are great and fulfill the requirements of every user in a quite satisfying manner. In fact, most of the models of tablet personal computers developed and manufactured by Sony are quite luxurious. These high-end gadgets can be a symbol of pride for the users who own them.
You can check out user reviews on the internet regarding the Sony tablet personal computers in order to be sure about their quality. You will find out that the users have given high ratings to these Sony tablet computers with positive comments about them. Moreover, you can also carry out a comparison between the Sony tablets and the tablet computers manufactured by the rival companies.
You can carry out this comparison through the internet by checking out the specifications of different tablet personal computers, such as their price, size, operating system, processing speed, connectivity and several other important features. Through this comparison, you will discover that the Sony tablet pc provide the true value for money. It is a good investment to spend on these tablet computers as they have a good resale value and offer great functionality to the users.
Most of the latest models of the tablet personal computers by Sony have been developed by using the latest technology. The touch screen, the operating system, connectivity and the camera features are all up to date with the latest technology. Therefore, you will not find any of these tablet computers to be outdated.
Whether it is a teenager, a student or a professional, the tablet personal computers by Sony cater to the requirements of people of all age groups. The huge array of apps provides entertainment as well as a working environment to the users. Other than playing games or surfing the internet, the Sony tablets can be used for the purpose of studying or doing office work.