Beautiful pear cut garnet stone centrally fitted on the head of the ring
The simple ring design is made by "Dilshad" using 925 sterling silver
Garnet was used in jewelry by The Romans and Persians in the past
An excellent ring for the men born in the month of January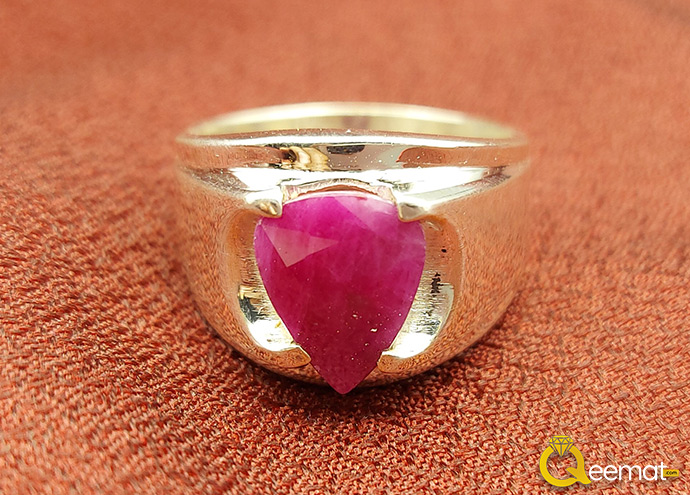 Customize this ring, get the gemstone of your liking in this ring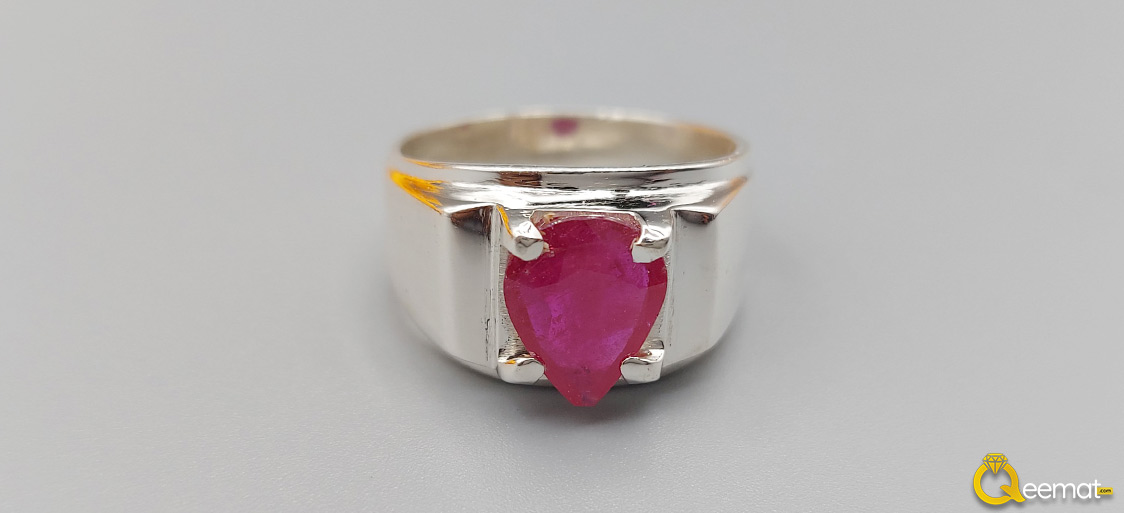 Name rings with gemstones of your stars is the best modern looking silver ring for men. Normally we have a name ring or a separate ring with gemstone but the brilliant combination of there two ideas create an unmatchable product to love to. The handmade silver ring with gemstone compatable with your stars astrology, and a lazer printed name engraved on it is the best style you will ever present to your loved ones. We offer pure silver or chandi of 925 quality assured to our customers.
This beautiful ring for men is made of pure silver and a heart shaped garnet stone. First we design the ring and its name in Arabic font is designed in the computer, then the making process starts. Well trained and vast experienced men make this ring manually. After the structure is completed, the ring is then fitted with stone. The third step is polishing and after this step, we get the name engraved on it.
This ring is manually made in any size of your finger. Please contact us if you don't know how to measure the size of your ring. We will guide you through video tutorial about this simple process. The quality of the gemstone will be pure and natural. We sell high quality gemstones which are especially crafted to be made beautiful for your hands.
Muslims have special affiliation with Hazrat Ali (R.A) and other prominent personalities of Islam. You can select name of Allah, name of Mohammad (P.B.U.H) or any other name to be designed and printed. Your name can be printed on the ring.