Choose either moissanite or zircon gemstone in this simple ring for men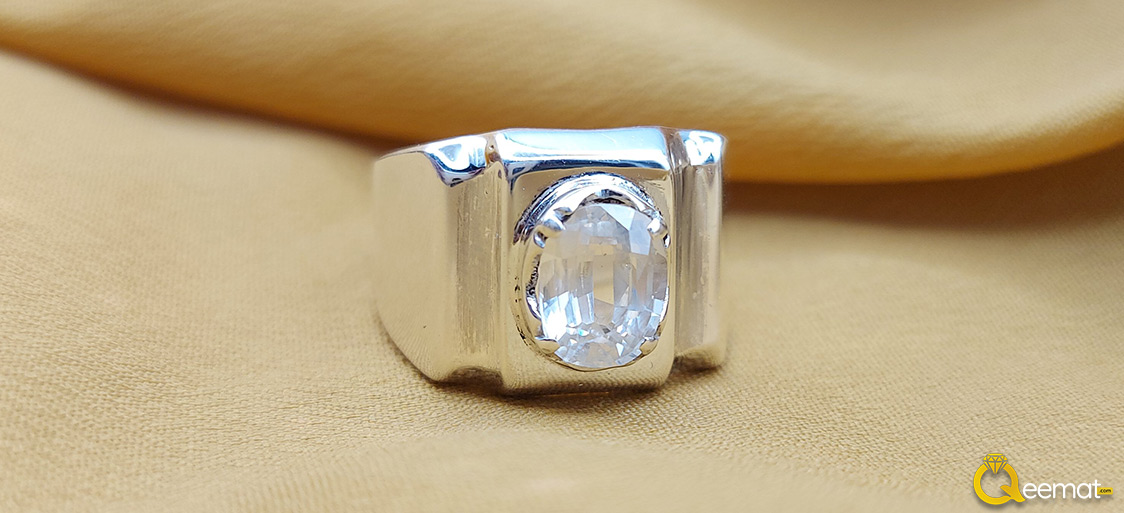 Perfect for men having a ring size circumference of more than 57 mm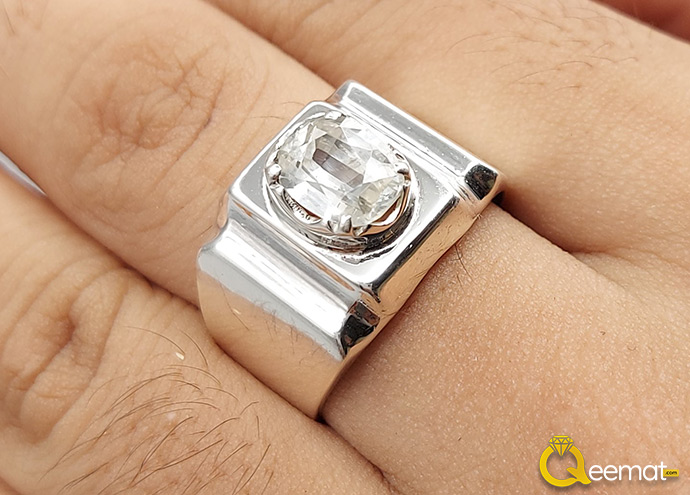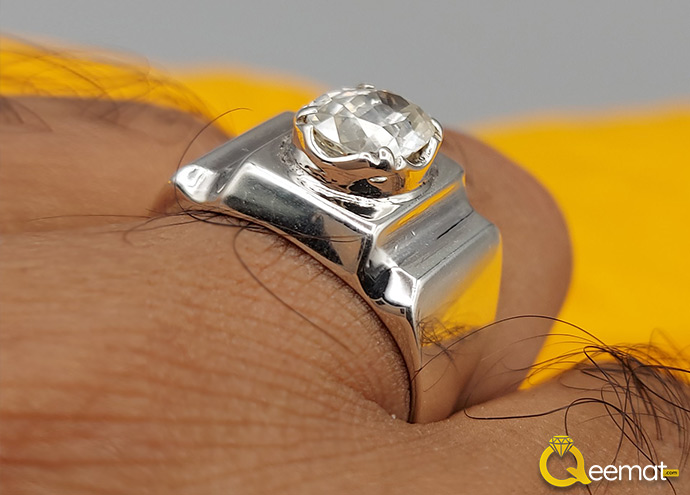 Moissanite is a popular gemstone that shines exactly like a Diamond
Get this handmade ring customized according to your choice
From all over Pakistan, men can order this beautiful white Zircon silver ring at an affordable price. Any gemstone can be substituted for the design of the Zircon silver ring, and for this, you can choose any gemstone you want. There is something very special about this ring that has a matching sense with the color theme. The frame design is very popular, and it has the perfect fit with white zircon.
Among Pakistani people, they prefer a ring settled with an Aqeeq stone since it is considered beneficial. There are many references as well to confirm the importance of this ring in Islam as well. Agate is called Aqeeq , Dur e Najaf is called Dur e Najaf, emerald is known as zamurd , garget is called yaqoot , opal is known as doodhiya . pearl is called moti, sapphire is called neelam , topaz is known as pukhraj, turquoise is called feroza, zircon is called zircon in urdu in pakistan.
On this website, you can also find jewelry and earrings for women that are made of gemstones. You can choose from a wide range of products. You can buy jewelry for events, celebrations of life, cultural programs, and engagements. Traditional bridal jewelry is available on this website and online orders can be placed for complete sets as well.
Quality and standard at a low price are given here to make the customer feel good. Order your favorite design and you can give your suggestions or recommendations for your designs as well. We welcome the on-demand jewelry.
This quality jewelry has been made by expert jewelers under the supervision of the best designers from 2021. Pakistan's best designers contributed these designs for 2021 and this ornament's design is one of the best-selling ones. Men can order this ring as well as the gemstone bracelets, gemstone lockets, gemstone rings, studs while women can also order the gemstone rings, earrings, bracelets, personalized jewelry, Islamic Jewelry, religious jewelry, and party wears as well.