A gemstone from the Land of Prophets in Iraq and loved by the Muslims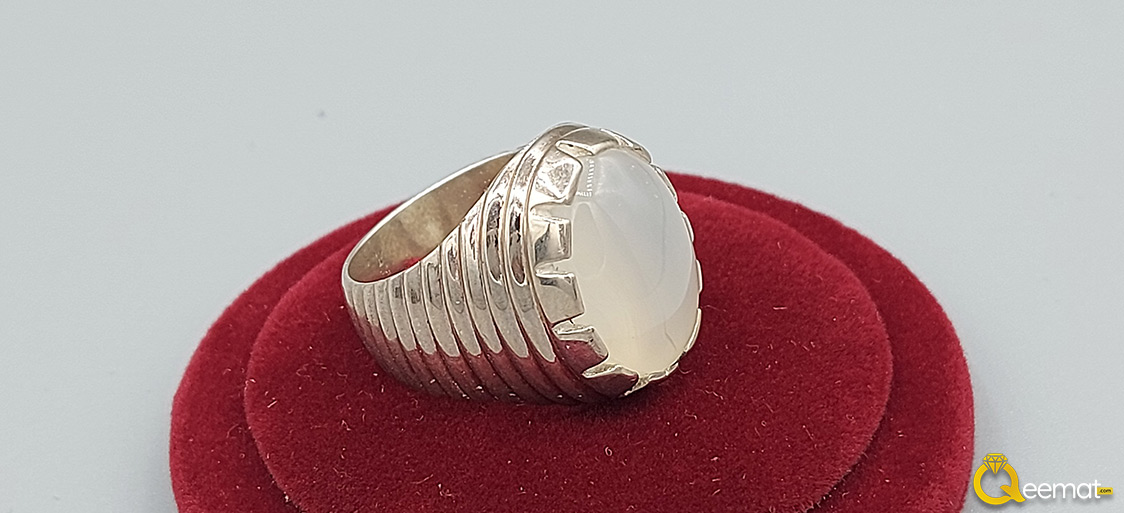 Durr e Najaf is from the family of Quartz like Agate and is used as ornaments in rings
Popular as "Pearl of Najaf", this Durr e Najaf stone ring is precious as well as charming
Stone lovers are fond of Dur e Najaf, which is one of the most beautiful stones. The real Dure e Najaf Stone is fixed in this genuine pure Silver (Chandi) Ring. Qeemat.com offers many different styles and designs for rings, bracelets, necklaces, and earrings as well.
Among Pakistani people, they prefer a ring settled with an Aqeeq stone since it is considered beneficial. There are many references as well to confirm the importance of this ring in Islam as well. Agate is called Aqeeq , Dur e Najaf is called Dur e Najaf, emerald is known as zamurd , garget is called yaqoot , opal is known as doodhiya . pearl is called moti, sapphire is called neelam , topaz is known as pukhraj, turquoise is called feroza, zircon is called zircon in urdu in pakistan.
Rings are available in almost all sizes, so there is a need to confirm ring size before placing your order. You have a list given here in the form of a dropdown menu from where you can choose the gemstone of your choice.
Pure gold rings for both women and men are available as well. In addition to rings, you can also buy bracelets, earrings, and complete jewelry sets for events. This range of jewelry does not include silver only, but gold and copper as well. These rings are made by the best rings makers who have experience of years.