A smart & minimalist 925 Silver ring for slim hands
Real and natural Emerald gemstone having a guarantee of Qeemat.com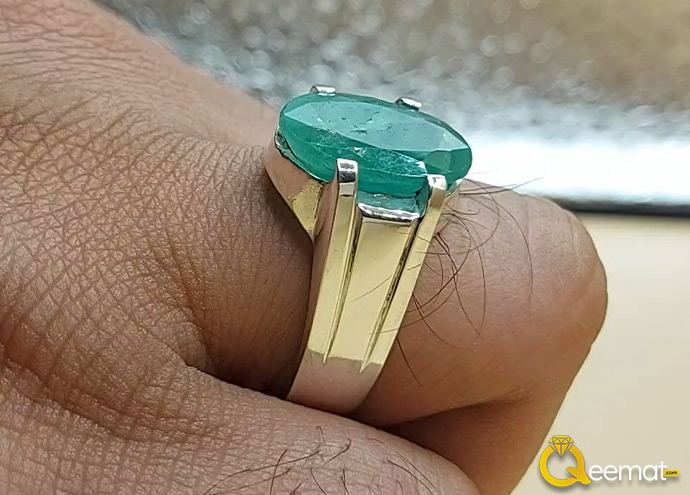 A perfect ring to gift your loved ones on special occasions
Simple plain shank area speaks volumes about its simplicity
Order this ring in natural Columbian Emerald stone of prime quality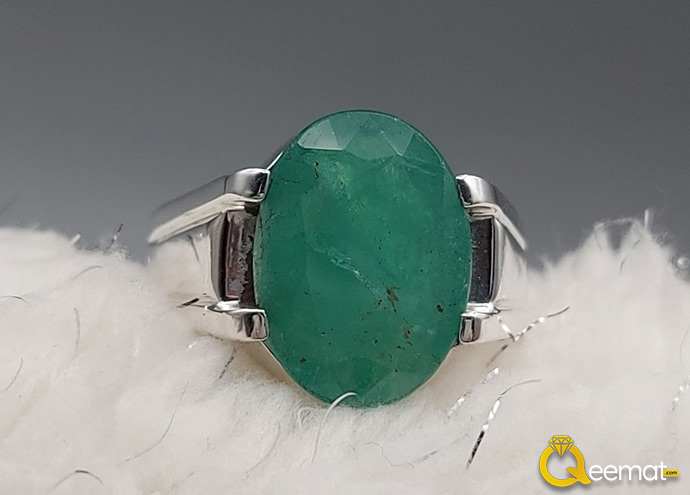 All of our ring designs can be ordered in any size and weight to suit your liking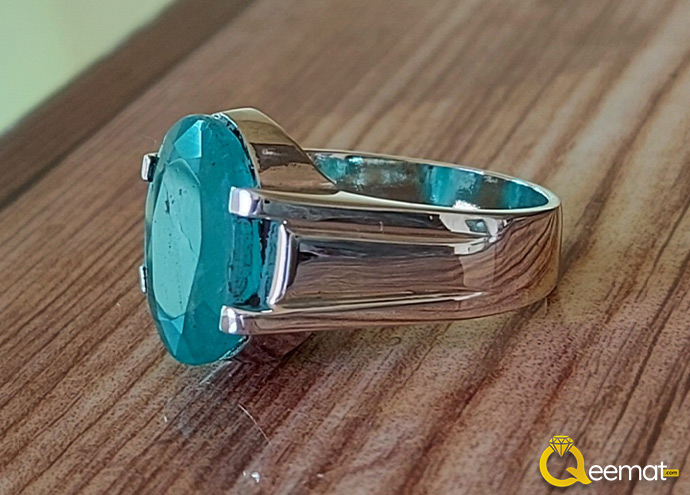 Emerald is the best birthstone for the month of June and July
Emerald is a star of gemstones and emerald rings for men are liked by every gemstone loving person. Emerald is known as Zamurd in Asia and silver or chandi rings made of Zamurd reign supreme in the world.
In todays' world, emerald lovers fancy for natural gemstones and men especially like to wear emerald rings. The ring shown here is made of pure silver according to international standards.
The shank of this ring has gorgeous looking shine and it is plain with two ridges at the corners of the shank. These ridges end up before the start of hallmark.
The benefits of wearing an Emerald or Zamurd ring are equally beneficial for the men and women. Emerald is the stone of friendship and love and it is a sign of prestige and pride.
Its green colour and texture of the table makes it look superb from every angle. Experts say that emerald ring helps the men to control their emotions and bring normality to every aspect of life.