Manufactured and Finished By The Best Handmade Ring Makers in The World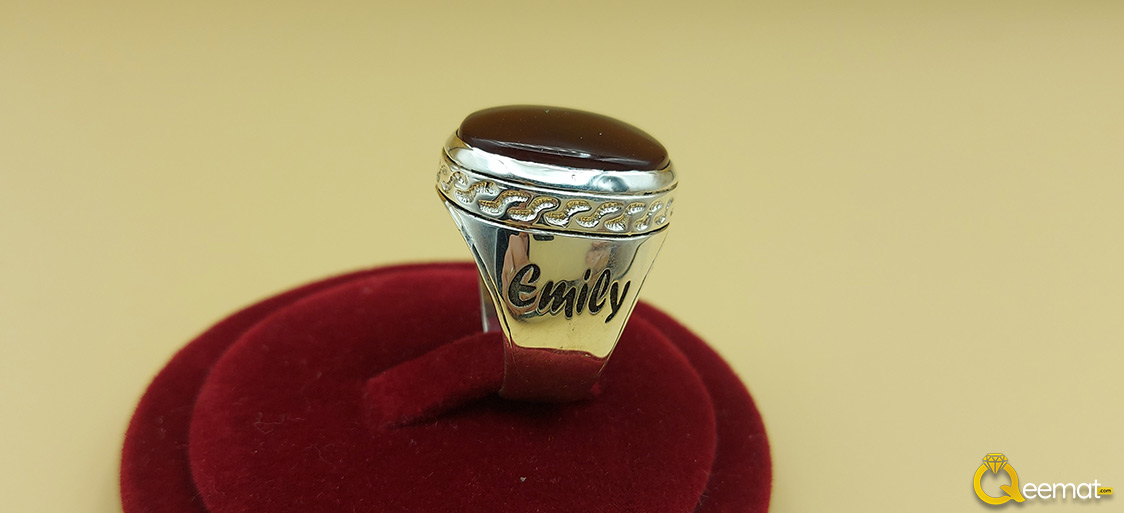 A Gorgeous Ring Design with Couple Name in Clean Fonts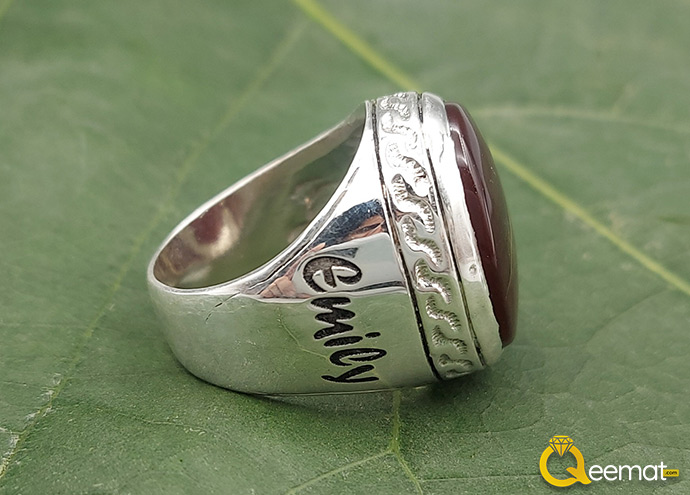 Beautiful Irani Aqeeq with Highly Polished Table
The Guaranteed Purity of 925 Sterling Silver (Khaliss Chandi)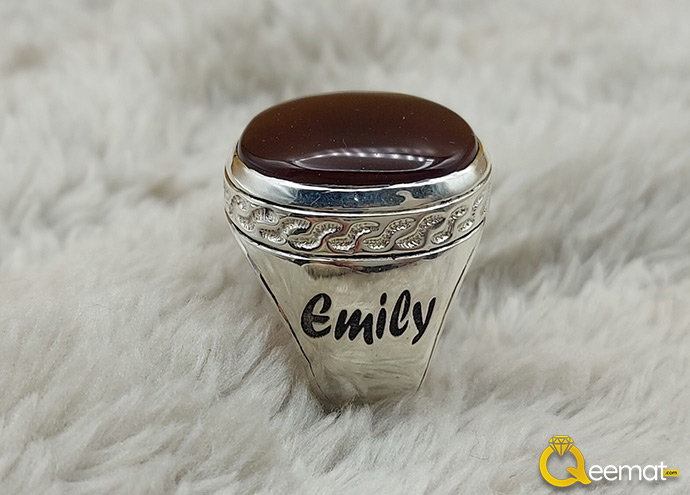 Get Engraved Your and Yours Beloved Name of Each Side of The Shank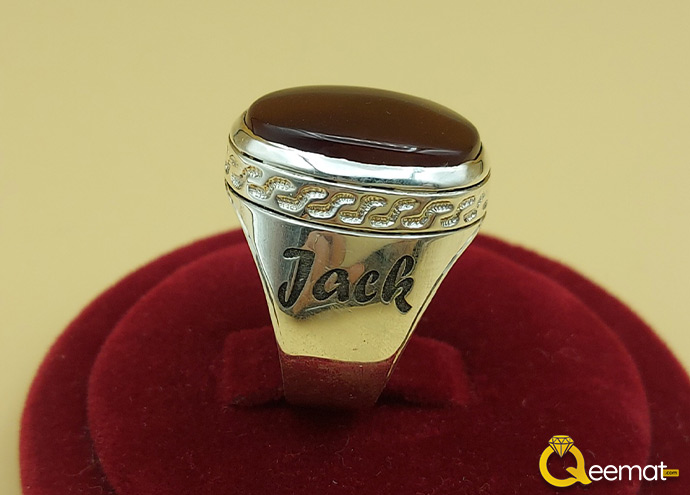 The Simplest Yet The Gorgeous Silver Design For Men in Love
Agate or aqeeq is a semiprecious stone which is loved by the ring lovers because of its spiritual affiliations. Aqeeq rings for men are made of pure silver and different agate stones of different colour and hue are used to make them perfect creation of art.
We have aqeeq stones imported from Iran, these have various shades of one colour. These aqeeq can look dark brown, black, green or yellow. Different people have different preferences when they decide to wear aqeeq stone. Some like simple or plain mono-coloured aqeeq known as Yamni Aqeeq, Zard Aqeeq, Irani Aqeeq etc. various cultures value this gemstone for its neat appearance and religious affiliations.
Although the crystallization of an agate or aqeeq decides its colour but the environmental factors also play a pivotal role in the making of this gemstone. Yamni aqeeq are in dark brown colour and aqeeq lovers like to wear this beautiful aqeeq fitted in shinning ring.