The touch of small blue colored Aquamarine stones
The rare and transparent Natural Blue Topaz stone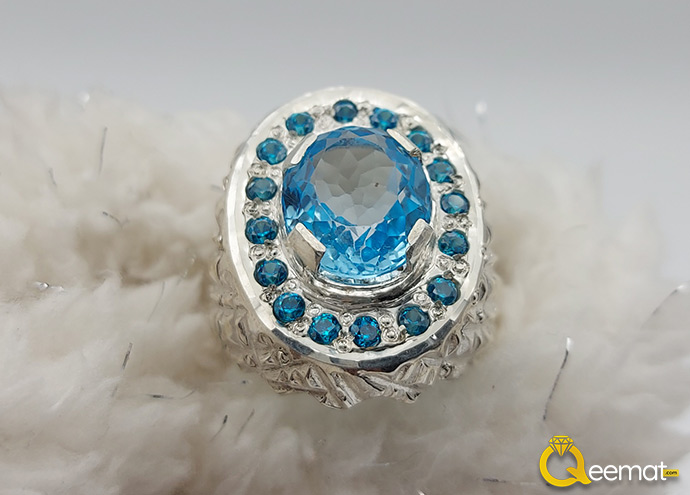 The purity of 925 Sterling Silver with a unique design
The birthday gift for the month of November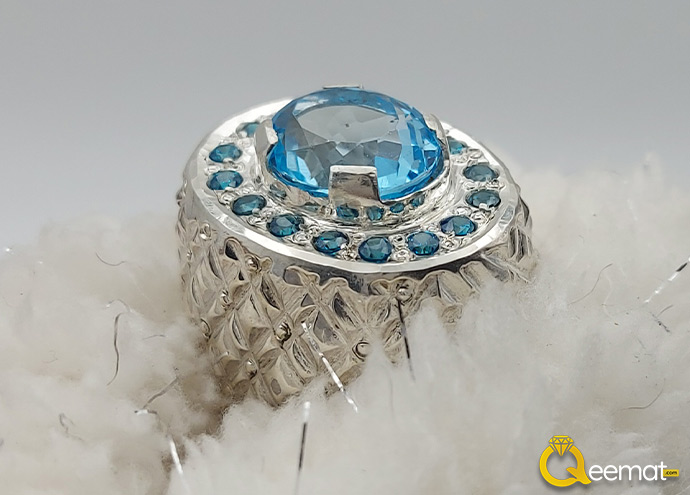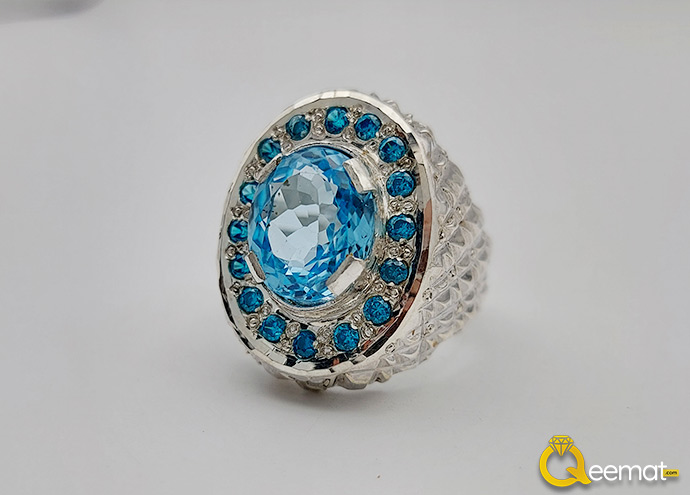 The display of your love with a precious silver ring
The beauty of a handmade blue topaz ring for men
Around the vibrant blue topaz on the head of this ring, there are 18 matching aquamarine stones fitted beautifully. This resemblance creates a unique combination of two crystal-like stones of different genres.
A pure gift for him of a blue topaz ring known for its beauty and rarity is the stone of November.
The burfi style of this silver ring on its shank is purely handmade and boasts the ring's charm.
Choosing the blue topaz 925 silver ring for your loved ones like father, husband, fiance or friend can be a valuable gift on important events of life.
Show your love with this transparent looking delicate ring made purely with the hands of craftsmen of extreme ability.
If you commpare the beauty a ringless hand with the beauty of a blue topaz silver ring, you will see intensifying stark difference. So wear this silver ring from our collection and represent yourself with pride.