Mac offers the best foundations for all skin types. If you have dry and flaky skin, you need a special formula so that your face does not end up looking cakey or powdery when you apply some base under your makeup. Mac takes care of this special need and has a specific line of products which focus on dry skin. Have a look at the following reviews of 3 best Mac foundations for dry skin.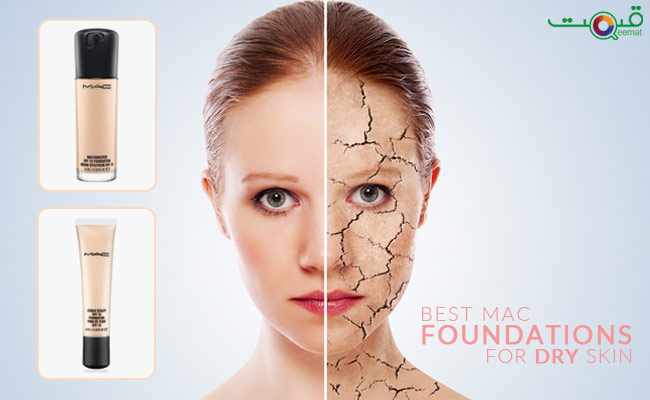 Mac Studio Sculpt SPF 15
This is a gel based foundation which offers a creamy texture. Perfect for women with normal or dry skin, Mac Studio Sculpt also offers additional SPF protection against the sun. So, while you flaunt a perfectly smooth and natural look on your skin, you also keep your beautiful face protected from the damaging UV radiations. Indeed, it turns out to be the best foundation for dry skin.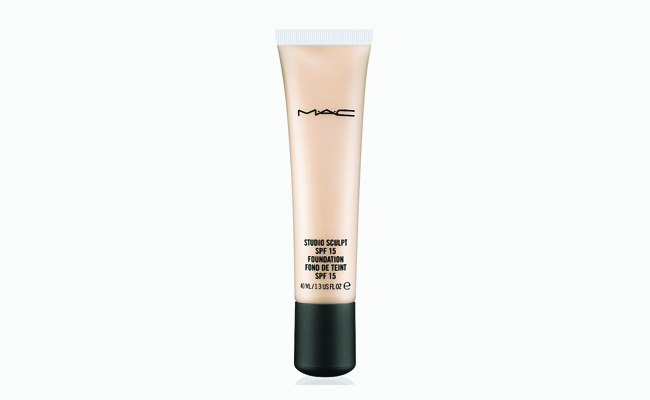 The base provides medium coverage which can be built up to full coverage. The product, therefore, does a great job at hiding all blemishes and spots. Your dull looking skin will be brightened up within seconds.
Applying and blending Studio Sculpt SPF 15 is not a hard job. Since the formula is gel based, it easily spreads on the face and produces a satin finish. Additionally, it also hydrates the skin so that your face feels comfortable and nourished. The formula has long staying power and is also waterproof. These additional benefits make Studio Sculpt stand among the top Mac foundations for dry skin.
This awesome foundation is available for Rs. 4,000. The product is definitely worth the price tag.
Mac Mineralize Foundation SPF 15 – One Of The Best Mac Foundations
Another popular Mac foundation which creates great results for dry skin is Mineralize Foundation SPF 15. It gives your skin smoothness with a radiating glow. In addition, the product also contains nourishing elements to impart long lasting beauty to your face. Indulge in the nourishing effects of shea butter, vitamin E and a complex of 77 minerals. These ingredients aim at fighting the signs of aging to keep your skin youthful for a long time. Mac Mineralize is also an SPF15 enriched formula to give you UV protection for outdoor events. The finish is sheer to medium which means it can be your perfect everyday foundation.
As soon as you put on the foundation, your skin feels instant hydration. This effect is long lasting and so is the finish of the base. You do not need reapplications since a single one can last for a considerable amount of time.
Available for Rs. 6,000, this liquid foundation is exactly what every woman desires and needs. No doubt, it is one of the best Mac foundations for dry skin.
Mac Matchmaster SPF 15
Designed for all skin types, Mac Matchmaster is also perfect for you if you have dry and flaky skin. It is one of the best foundations offered by the brand and costs Rs. 4,800. In addition to delivering SPF 15 for UV protection, this liquid foundation also provides a list of other benefits. To begin with, it is non-acnegenic which means it does not lead to a breakout and supports sensitive skin types which are prone to acne.
Another great quality of this foundation is its long staying power. It gives you medium coverage which can last for up to eight hours. The finish is semi-matte so that your skin neither ends up looking cakey nor too greasy.
This special formula offers Shade Intelligent Technology. This means, the formula consists of customizable pigments. When applied to the skin, these pigments automatically adjust to your particular skin tone in order to give you the perfectly natural look.
All of the above mentioned best Mac foundations deliver nourishment and hydration in addition to making your skin appear beautiful. Although the prices are high, you shouldn't feel reluctant investing in these products for your skin. These are high quality foundations which are highly reliable and skin-friendly.